I am so sad to be back in the States, France and Germany were so pretty. Nice, France looked like a tropical paradise which is why I was glad that I had this outfit. I almost blend into the background!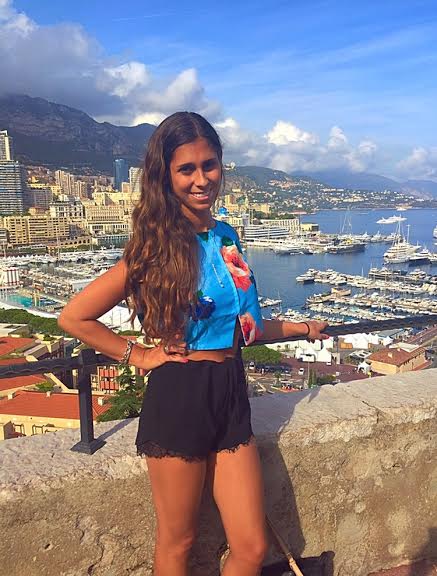 I actually got this whole outfit from a friend recently. She was moving and cleared her closet out and both the shorts and the top were brand new with tags on them and she gave them to me! The shorts are a little big on me but they work because they have a  string where I can tie them tighter on me and they still look great. The added lace at the bottom of these shorts really complete this look. The shorts are Maddy K which I have never bought before but can be found at a variety of retailers. The most recent retailer I saw selling these is Century 21. Would definitely recommend every girl to have a pair of high waisted black shorts.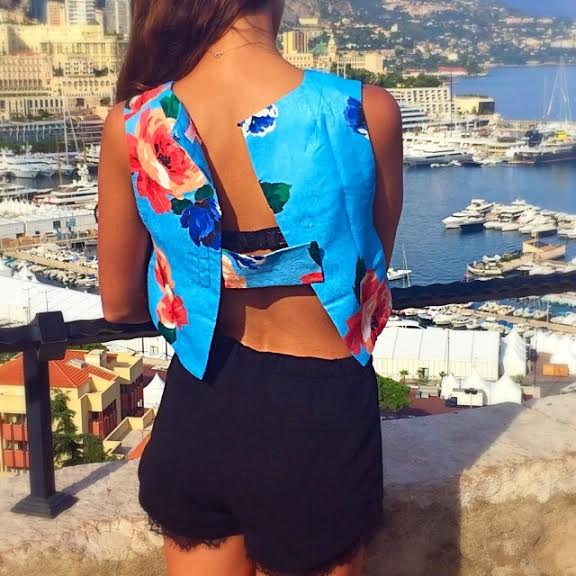 The top is from re-named which is from Necessary Clothing. Again I have never bought anything from here but I love it. The strap that is going across the back was actually moved down though because it sat to high where it wasn't covering the bra at all. This top is also a little big on me but I think it looks great! I wish that I could find more tops like this because the cut of it makes anyone look good!