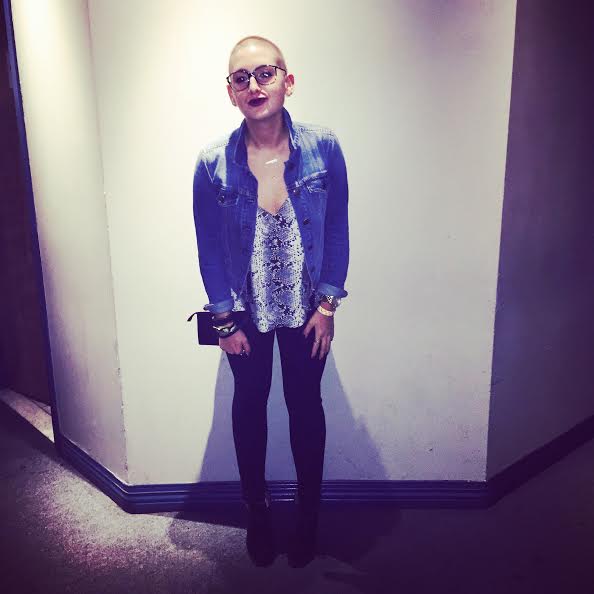 Once again this Fall is all about going on adventures with loved ones! This Saturdays adventure brought me to the New Haven CT area to celebrate a special birthday for someone I consider a second brother! His girlfriend planned it at the bar where they first met back when they were in college. Even though we aren't in college anymore those places still are fun to go to especially when you're in good company. Many laughs were exchanged as we all hit the dance floor as well as memories made in our one night stay in the Days Inn.
But of course the outfit; what do you wear to a college bar when you're not in college anymore? First rule, don't over dress, that's the freshman's job. Just be relaxed yet chic. To accomplish this I say you can go with a simple romper paired with a jean jacket and fun shoes, a classic LBD or my favorite, skinny jeans, a chic top & booties.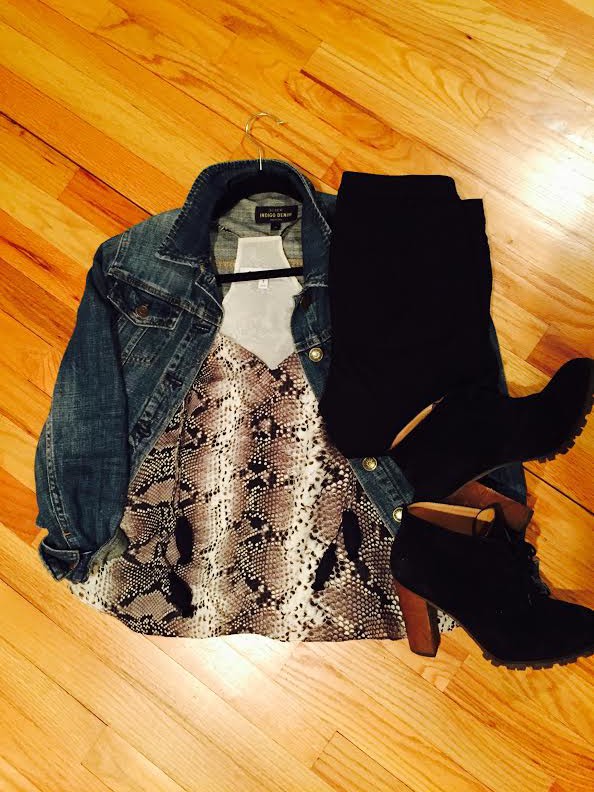 I went with a plunging v-neck tank top that featured tassel trim ties and an edgy python print. This shirt has a flirty attitude and is flattering, comfortable and can be worn to work as well. It was also available in white so of course I had to buy that one too! I also wore my jean jacket to dress the top down and give my whole look a more casual yet chic style. On the bottom I wore my super comfortable jegging. These jeggings have stretch in them but don't lose their shape as well as make the assets look fantastic! Lastly black booties for the finishing touch. A bootie is a great go to for bar nights. They usually have a block heel, which makes it easier to walk in and wear all night.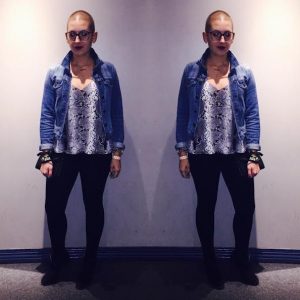 Outfit Details: [Tank] [Pants] [Jean Jacket] [Wristlet] [Lip Stain] [Lip Gloss]