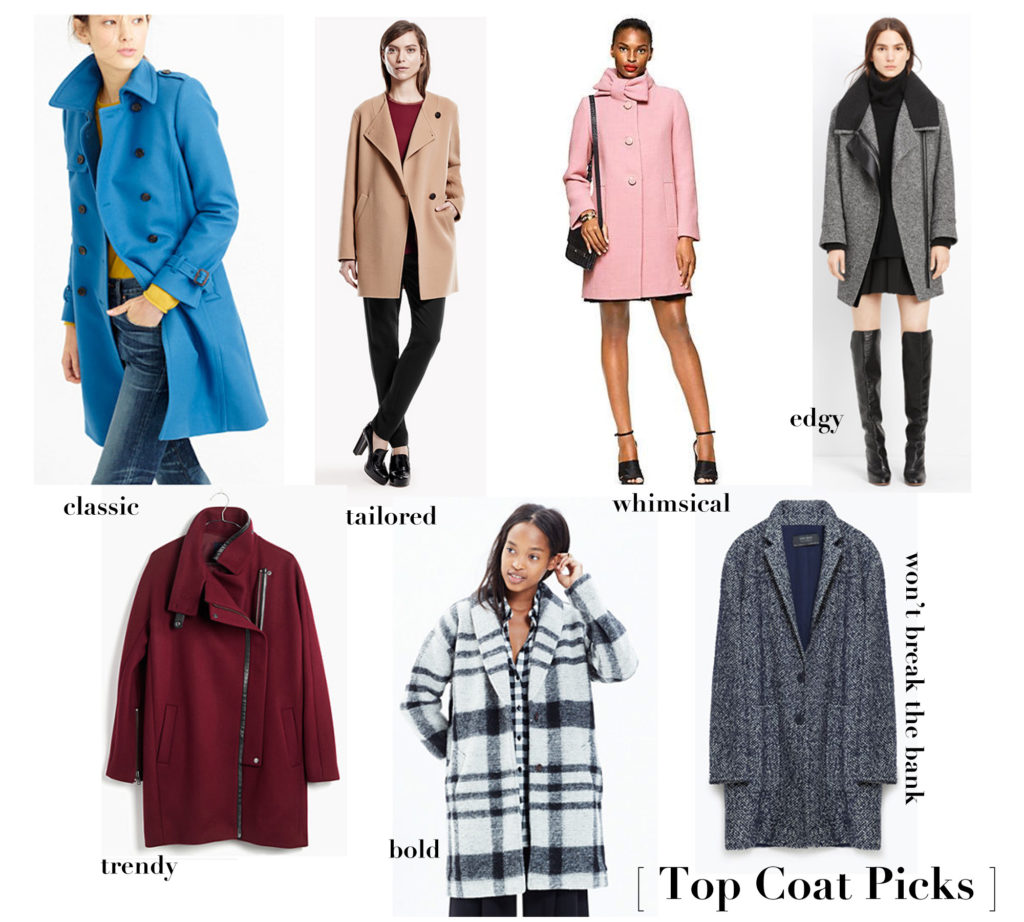 A classic coat is a must have in a winter wardrobe whether you're a young professional or not. In winter your coat is when the first impressions start, so make sure you have something that flatters your body type as well as has a timeless silhouette if your investing in your first good one. Luckily there are multiple styles to choose from: cape, duffel, pea, swing, double breasted trench, wrap & topcoat. All great choices when trying to go for a clean tailored look.
We've gone through and selected some of our favorite styles ranging from a tailored look to a whimsical look as well as different price points.
Whimsical – the traditional [Bow Neck Coat] kate spade does every year. This is great when dressing up for the holiday season.
Edgy – [Vince] showcases a sophisticated coat with a bold collar-giving attitude to any outfit!
Won't break the bank – [Zara] offers style with this affordable wool coat.
Tailored – The [Nyma K Coat] from Theory says ladylike and professional.
Bold – Going with a pattern is always a great way to stand out. [Madwell] has done a great plaid option for the ladies that want a more causal look.
Classic – A trench is quintessential to a winter wardrobe. Buy in your classic colors like black, grey, camel or jazz it up in a fun color. [J. Crew] offers them all.
Trendy – A coat with sleek details like leather trim and a stand up collar screams trendy. Madwell offers a great [City Grid Coat] that has all of this.