We are loving our new arm candy from Sashka. Read more to find out about this handcrafted glass beaded bracelet company!
Nothing is better than some arm candy to liven any outfit up, especially when it's Sashka Co Arm Candy. Our new collaboration with Sashka Co is a great brand that accomplishes that with their wide assortment of glass beaded bracelets. This fun and unique bracelet company's mission is to empower women that are in need to rise above poverty through fair trade. Artisans in Nepal handcraft each bracelet.
We truly admire what this company is doing but we also love all the bracelets. Choosing our combination was a struggle for both of us. We wanted them all and needless to say we just placed another order. You can wear them solo, stacked, casual, dressy, anything is an option with these. That's what truly makes them fantastic. One size fits most since they roll on and have a little stretch to them. They also look great stacked with your everyday jewelry, which is how we've been wearing it this week. They are fairly priced and would also make great gifts; something to keep in the back of your mind. We highly recommend browsing their site; you won't click out of it without purchasing a stack for yourself!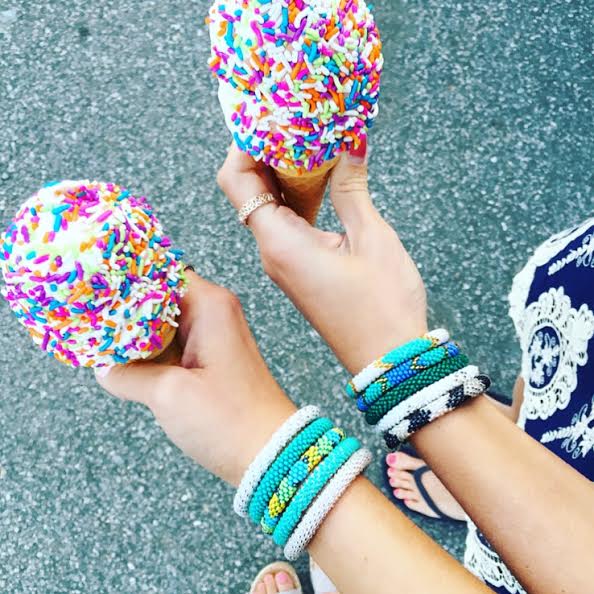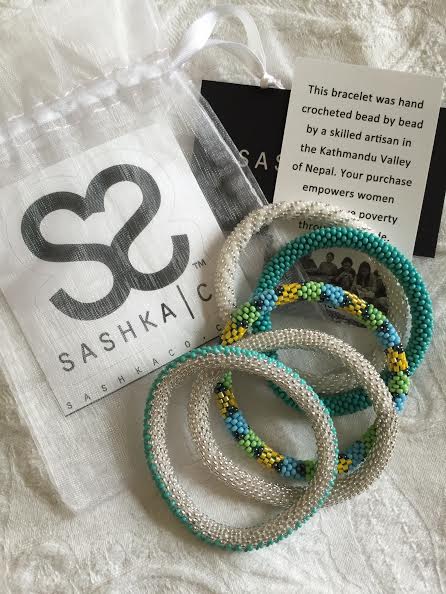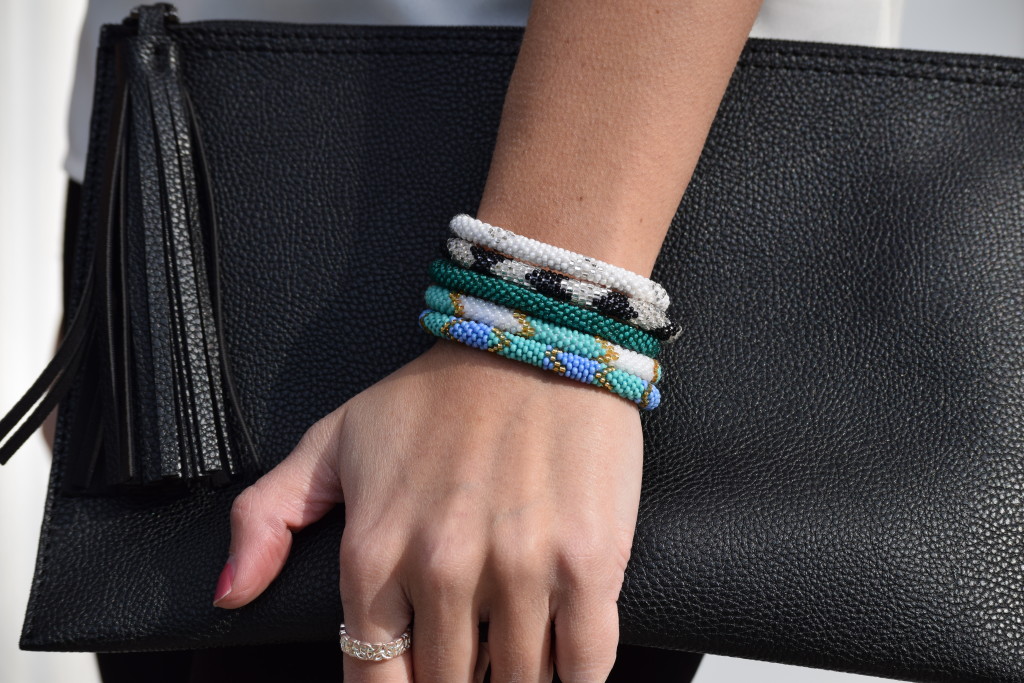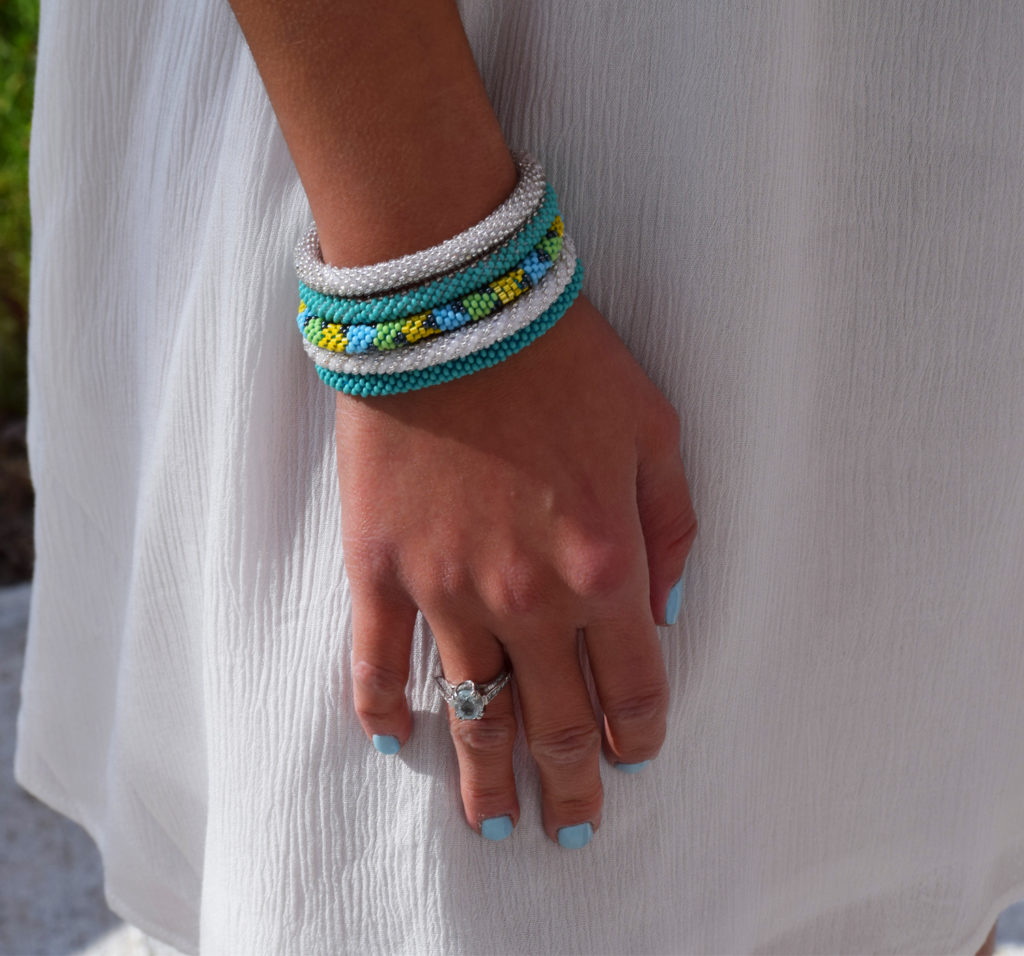 Shop Our Combinations Today!