Finally a weekend away but what to pack and wear! Everyone has been there where you have the last minute packing panic and the next thing you know you have packed your whole closet. I'm guilty of this! For this trip I planned in advance though to avoid the fashionista packing melt down.

This year I wanted a bold towel for the beach. I found this great company [thebeachpeople.com.au] that sells round beach towels. As soon as I laid it down everyone was fixated. The fringe trim and fun Aztec print is defiantly eye catching not to mention the fun round shape, which is perfect for one or two!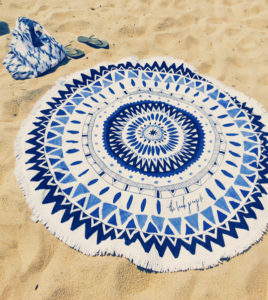 But what to wear to the beach that can also transition for browsing shops in town or having lunch with your friends? Easy, I went for the relax look of a simple muscle graphic tee from [Chaser] & some ripped up shorts from [one teaspoon] which both can be purchased from [prismboutique.com]. These are an easy go to now for me that are easily worn together or separate!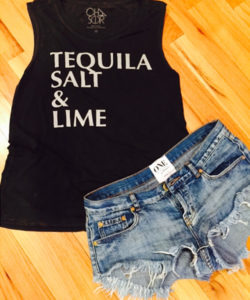 Going out at night is always the hardest outfit and this is where I always over pack! A great trick to keep in mind is to stick with rompers or dresses, this way you don't have to worry about two items of clothing. I found this amazing high/low maxi dress from [necessaryclothing.com]. This dress was not only super comfortable but also very flattering for girls with curves. I also feel like different shoes and accessories you can change the look and wear it multiple times!