Our obsession with the OTK Boot is growing! Please read and see why these Over The Knee Boots are a must have!
The OTK Boot — Over The Knee Boot, really what's not to love about them. It's become a key style in most shoe brand Fall lines and it's really an easy and chic option. It's safe to say we have become obsessed and are happy to see this boot silhouette continue for Fall 2016 (one of the many pluses for working in the industry…SNEAK PREVIEWS)!
This block heel OTK Boot option was a great purchase. It's extremely comfortable, like wearing and stomping around the city all day comfortable, and the rich textured velvet gives this boot a elevated look. One may think it may be difficult to pair this boot with outfits because of the velvet detail but it's really not! The texture is the highlight though so wearing classic/timeless options is best. I went with a casual look this time with a timeless white button down and some dark denims. To finish it off we added a chic black floppy hat that tied this whole casual New England look together. Stay tuned to see how we wear these boots with more options!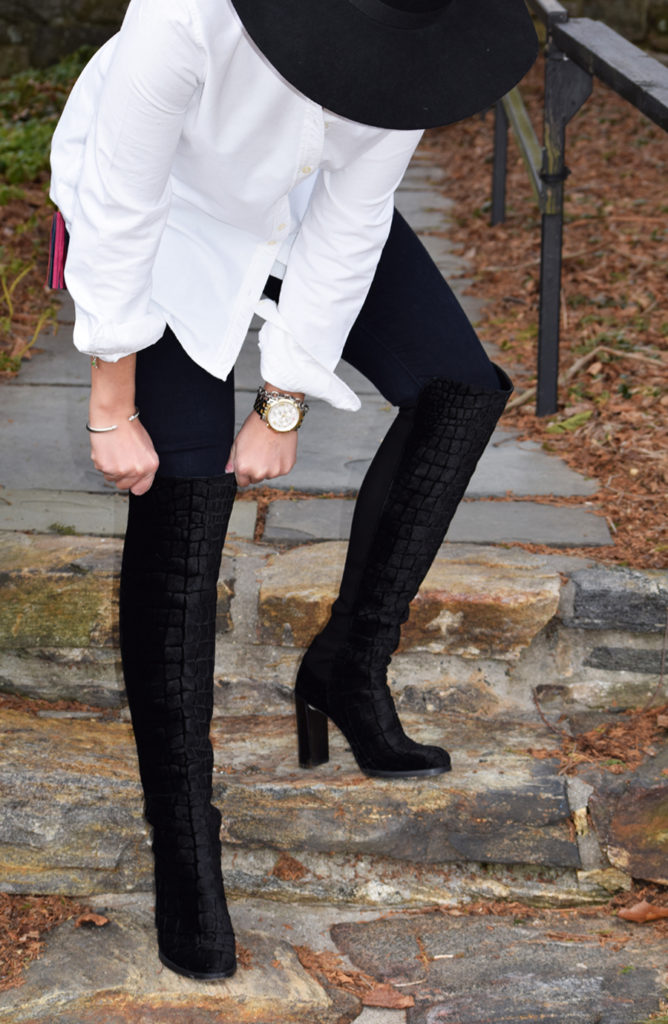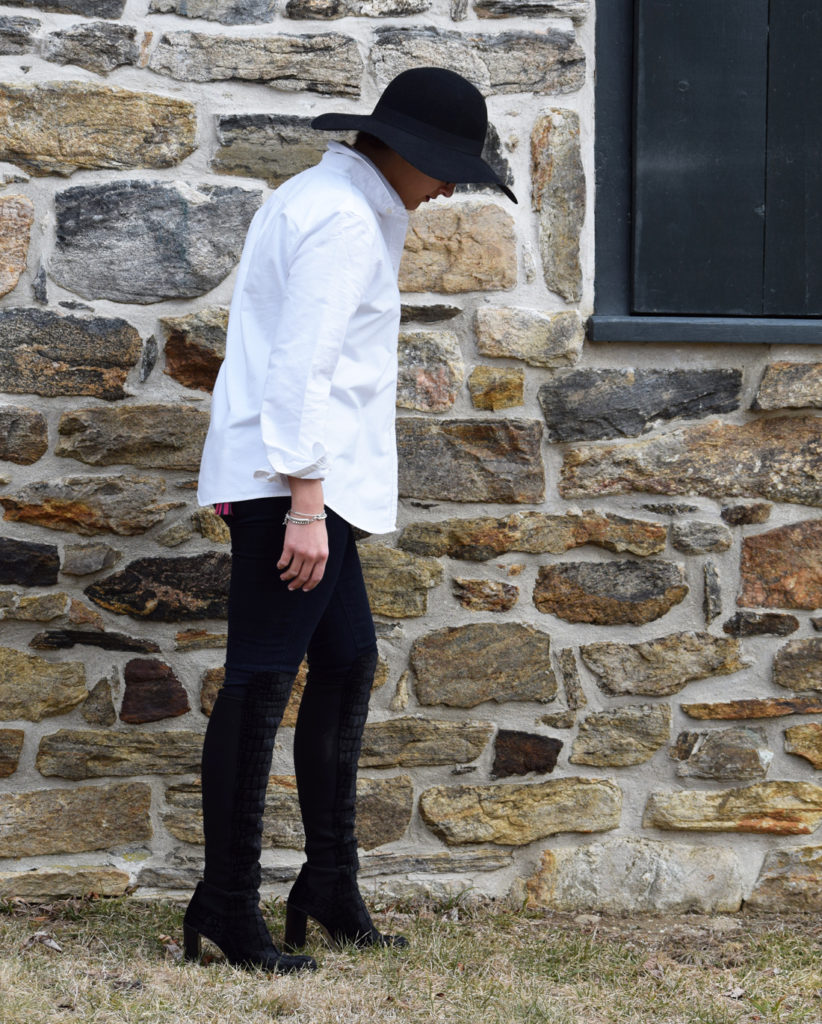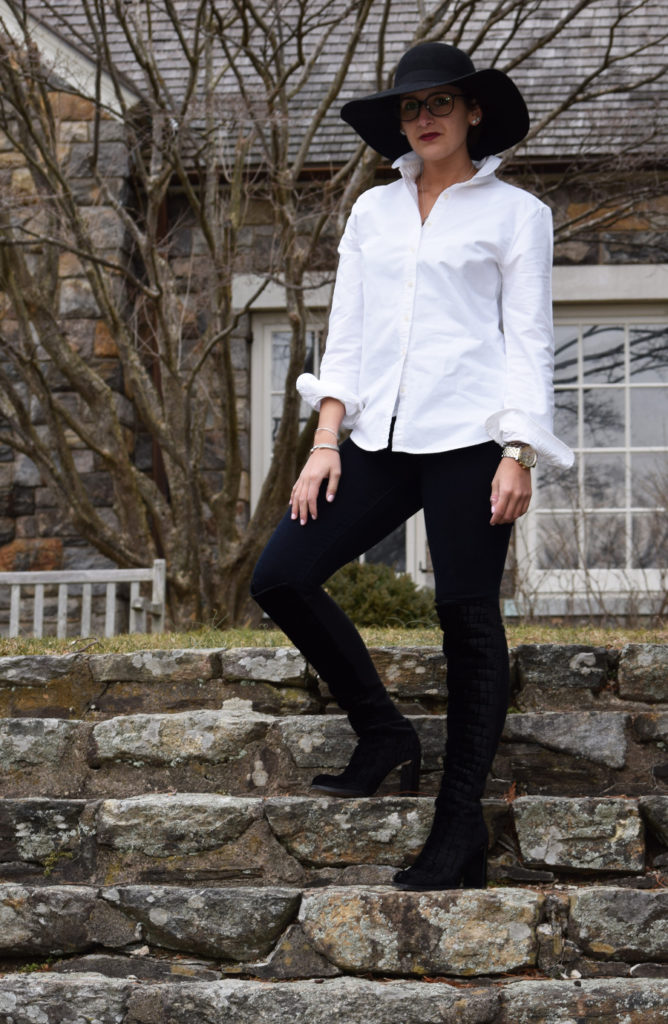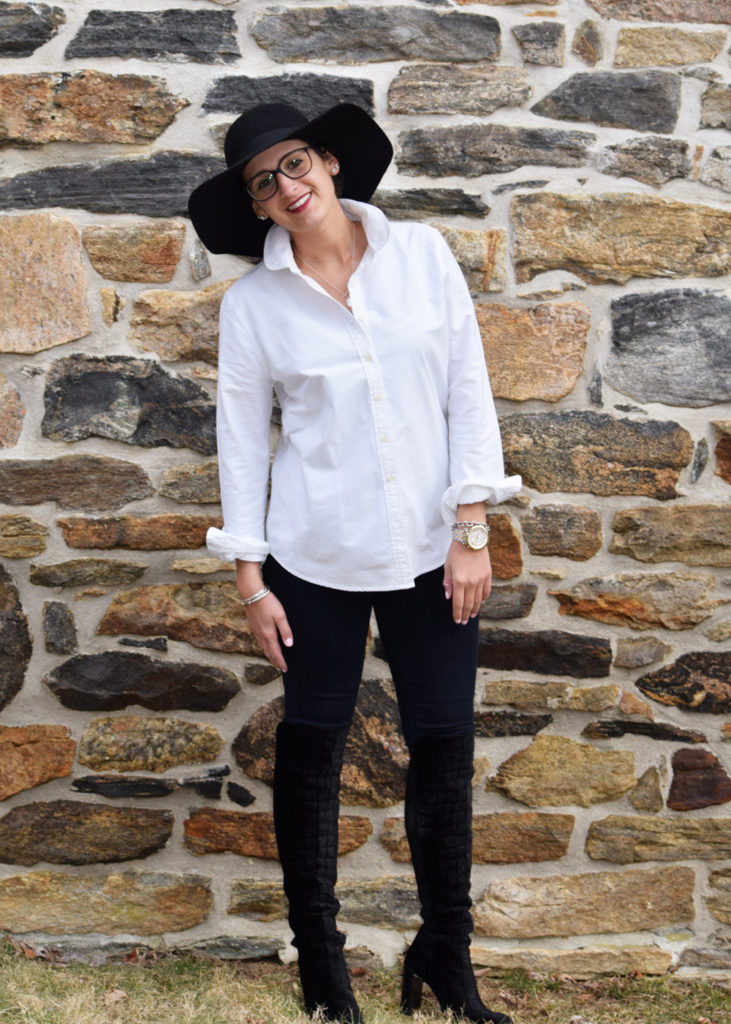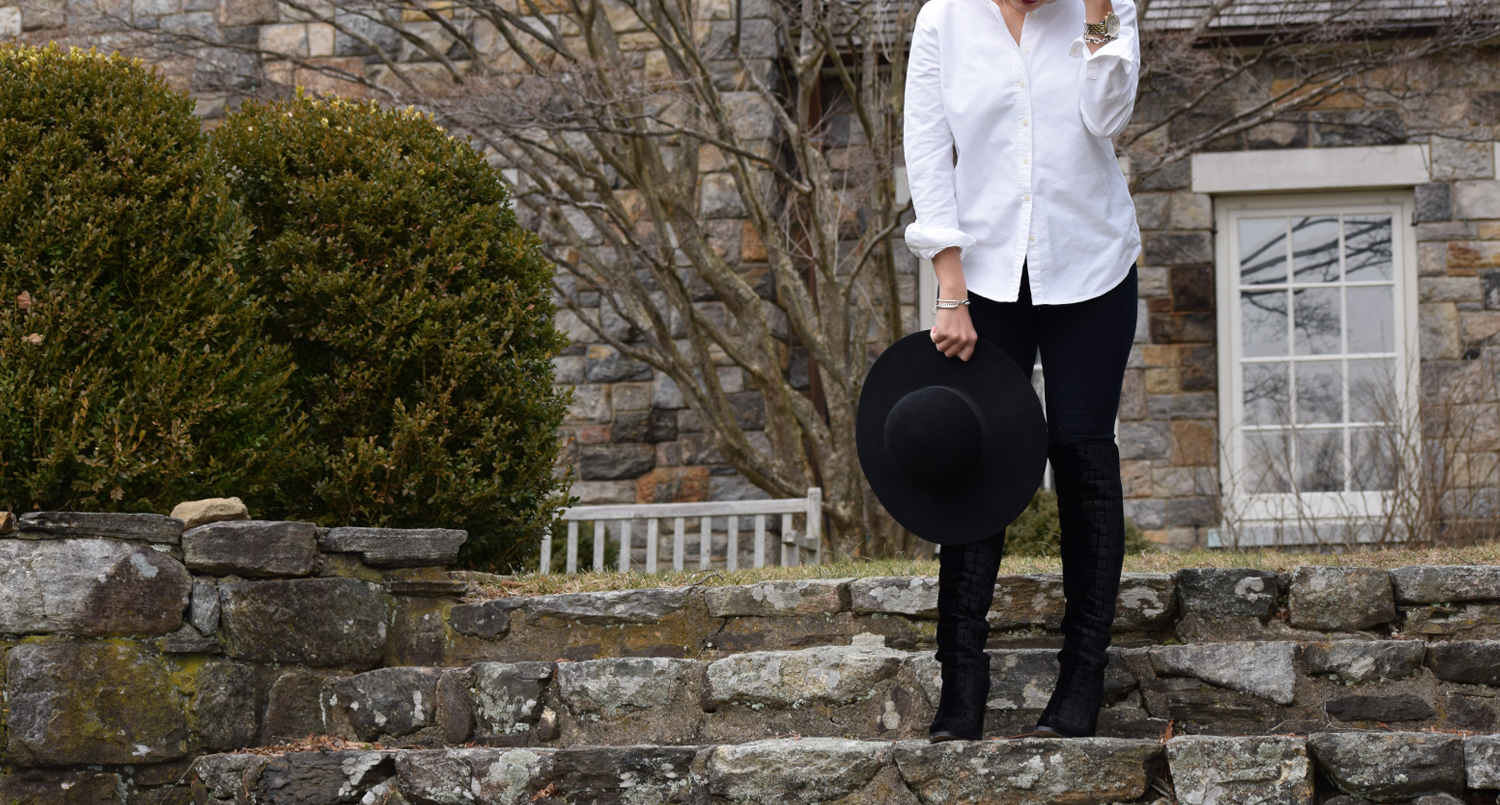 Don't forget to shop our look below!