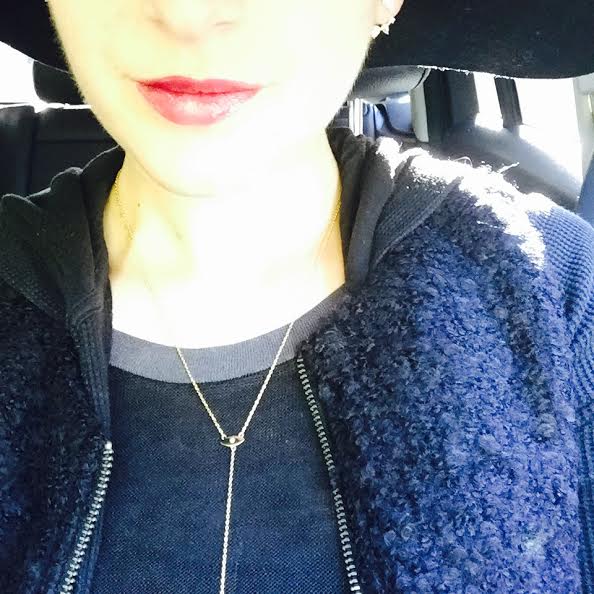 This Fall has an elevated style that many are embracing such as ourselves. The Fall trends consist of rich colors, materials & intricate styles which appeal to our individual muse. A few trends that are inspiring us are: Fringe, Suede, the "Y" necklace & a luxurious reddish color. To us these are the boldest and most important to embrace this Fall.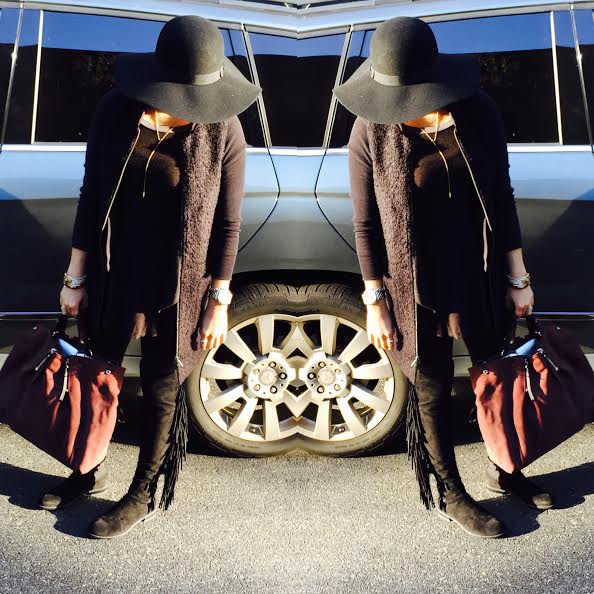 I couldn't be happier that the heat wave is over so I could finally style and layer this outfit. First of all I love Fall and I'm sure I've said that many times already but I really do. Fall trends are always unique as well as flexible with how to wear them. For example you can wear them as is or layer multiple pieces and layering is one of my favorite things to do. So putting this outfit together brought me nothing less than happiness.
For this outfit I really wanted to highlight key looks but also make it an easy look for many to achieve on their own. One rule I always stick to is sticking with a monochromatic look (black and white usually work the best) but combining different textures. So I achieved that by paring my [City Textured Vest] with my [Mane Over The Knee Fringe Boots] and my [Weekend Layering Tee]. A long wool like vest for Fall is a great piece to have in your wardrobe. It will become a effortlessly chic go to. This vest in particular is a great layering piece and added dimension to my outfit. My fringe suede boots are one of the highlighted/editorial items this season. It's essentially the classic 5050 but with fringe; so it was a no brainer to buy them. These boots are chic, comfortable and versatile. I can't wait to style them with dresses and tights as well as different layered pant and blouse combos. Next is my simple scoop neck tee. The shirt needed to be basic piece so it wouldn't compete with the rest of the outfit. Even though it's a simple tee this is a great piece to have. It's flattering and comfortable. It will also work well when layering under sweaters.
Outfit Details: [City Textured Vest] [Mane Over The Knee Fringe Boots] [Weekend Layering Tee] [Y Necklaces] [Shoulder Bag] [Hat]