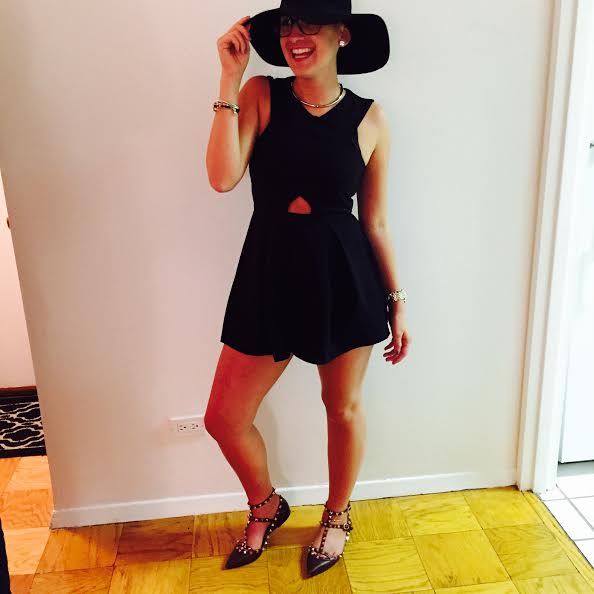 It's been a weird beginning to the Fall season this year with it's warmer temperatures and the only complaint from us would be not being able to wear all our new Fall outfits. Really all that doesn't matter though. It's been over a month since we found out I was cancer free and everything else seems minuscule compared to that. Everyday now we've been enjoying every minute, every week we make sure to have a happy attitude, and every month we try to fill it with lots of new activities and experiences!
Throughout this journey I realized early on that I truly had an amazing support system. They are all the reason why I had such a positive outlook through my 5-month battle with Lymphoma this summer. I lost my hair, eyebrows, eyelashes, everyday energy, freedom to be a normal 23 year old and so much more. You never realize how much you take for granted until something like this happens. When I finally got my diagnoses  and started treatment, I knew I wanted to make sure I fill everyday with a new adventure and or memory with the people I call friends and family. I think I did a pretty good job doing that too. Now that it's over, I don't want to stop that motto. Now I want to meet new people as well as plan and see more things.
A little saying I tell myself now each day is — never have life's struggles hold you back as well as be afraid of something new, just be daring and go for it! This September I really tried to stay true to that! I made sure every weekend I was doing something. I did brunch with friends, I went to PSU to see my first college football game, I celebrated birthdays with my friends and the list goes on. Also I have been gaining back my energy slowly each day, I've gone back to the office to work verses working from home, I reactivated my gym membership, my HAIR has started to grow back and so many more exciting things are happening as well. There's so much to live for and be happy for and I don't want to miss a beat.