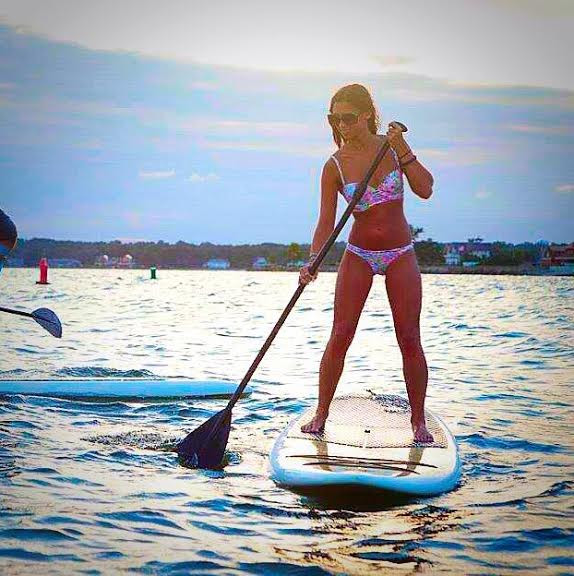 We were excited to work with Laser Performance on the launch of their new paddle boards. These paddle boards are great. They have two different ones-one is a regular paddle board and then the other one is an inflatable paddle board. Personally I like the regular paddle board over the inflatable one because the inflatable one is a little bit more tricky to maneuver.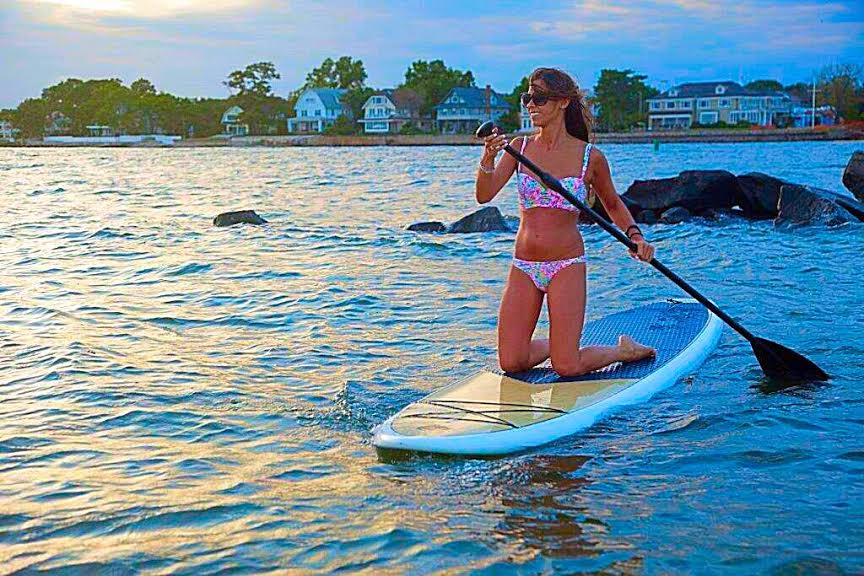 One thing that is certain is paddle boarding is not as easy as it may look. I was a gymnast for 13 years and it still was tricky for me to find my right balance. I am sure with more practice though it would get easier. There is also a very specific way to position the paddle and stroke with it – that also took a little while for me to get used to since one of your arms is supposed to stay straight when you use the paddle (it also didn't help that the water was very rocky that day). Another thing to comment on is the weight of the paddle board. The paddle board is a little heavy but it's not to heavy where its impossible to walk around with, it was actually pretty simple. Also there is no reason for you to be walking around all day with a paddle board in your hand so it's definitely a good weight for us smaller girls.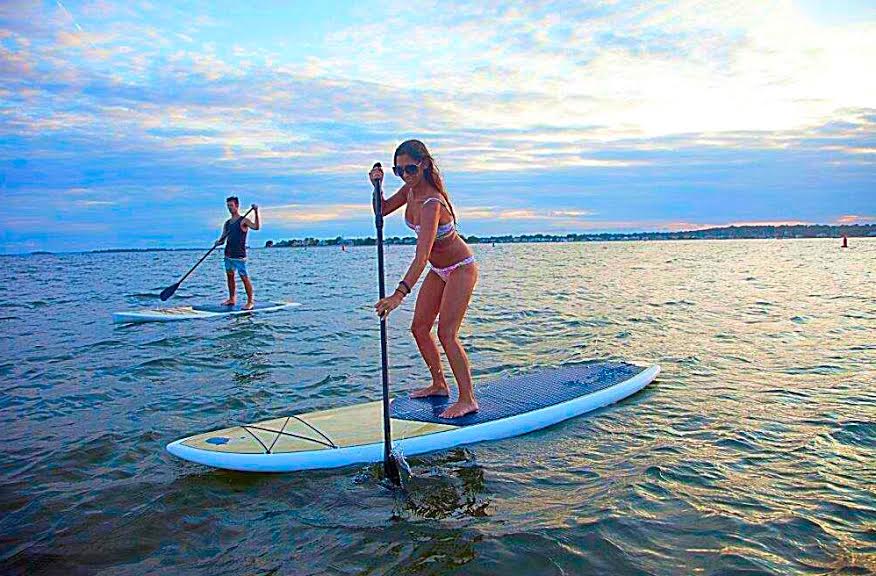 Pictured here I am wearing my new Victoria Secret bathing suit, paired with my Burberry sun glasses. Make sure to check out LaserPerformance's new paddle boards and get one for yourself!