Bored of the same old dress silhouette and pattern and looking for something unique? Dezzal.com has an amazing offering and you will be mad you didn't check out their selection earlier.
As much as we love a classic dress, we love a dress that makes a statement and has everyone talking. Us girls don't take hours to get ready to not be remembered… just saying! Dezzal is the perfect place to find that unique and trendy piece that will not be forgotten. Their wide assortment of fashion pieces from dresses to blouses to pants and more are constantly changing and can be worn as an everyday piece or to a special occasion.  They also offer a 20% coupon to first time customers, how can you resist not shopping with that offer! We certainly can't.
Our Magic Q Detachable Chiffon Cape Dress is not only offered in a beautiful pink color but hugged our figure just where we wanted it. It features a cape that attaches to the straps in the back and can be easily removed, this way you can show of the sexy corsette tie up feature. We took a small in this dress and it fit perfectly and we loved the material because for once a chiffon dress wasn't see through! But truthfully the best part about this dress is that you don't have to wear a bra, we know how tricky it can be with some dresses and this is one you don't have to worry. This dress will be the perfect go to for all the weddings we will have to attend this Spring and we can't wait to show it off!
Our Suxicc Embroidered Long Sleeve A Line Dress with Cami Dress is another fan favorite. First off it's on sale right now for $139 which is a steal for this dress because we were blown away by the detail and quality. We took a small and it fit perfectly, showing off our waist how we wanted it too. What caught our eye with this dress though was the embroidery detail. You don't see that often and if you do it's usually priced much higher. So we are very happy with this pick as well.
We absolutely love our fashion forward dress picks and can't wait to shop more with them in the future!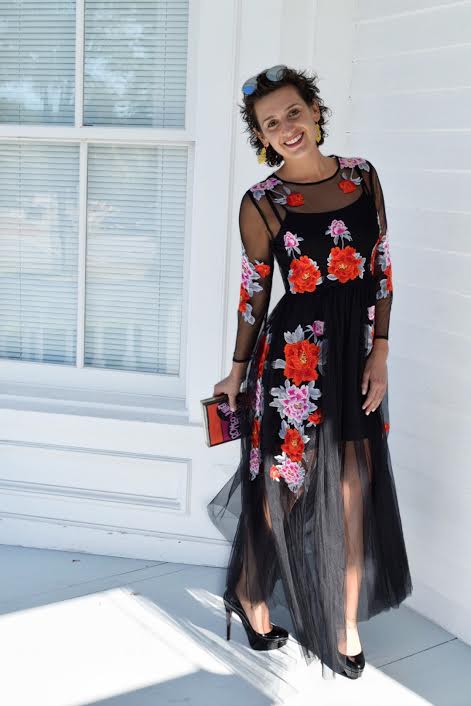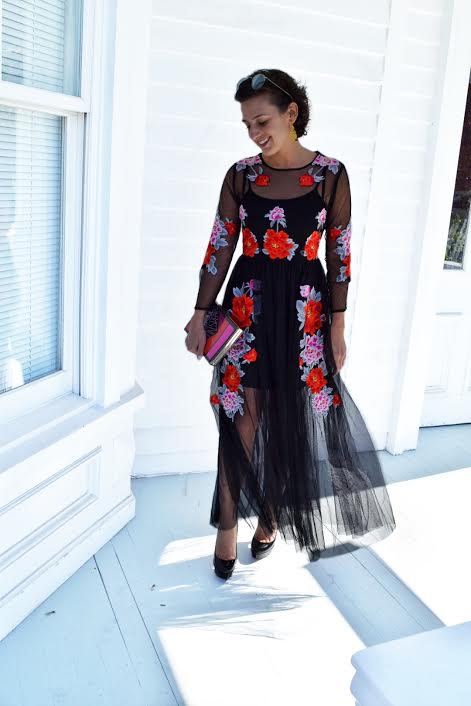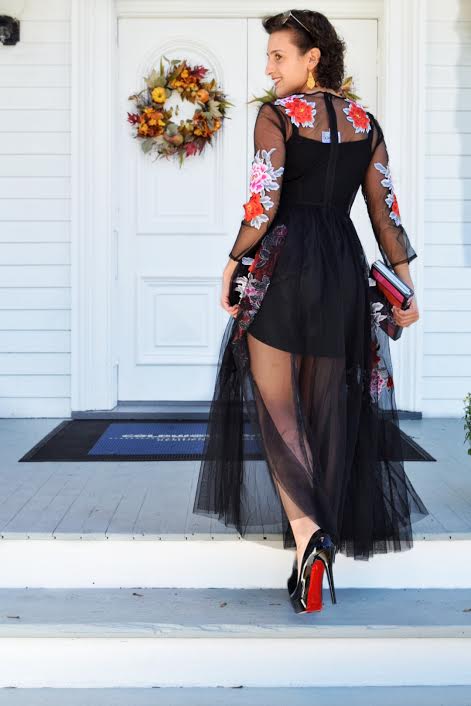 Don't forget to shop these pieces here!
Magic Q "Detachable Chiffon Cape Dress
Suxicc "Embroidered Long Sleeve A Line Dress with Cami Dress"