What is one accessory that we never leave our house without? Our watch of course, which is why we were so happy to work with Daniel Wellington and upgrade our accessory game.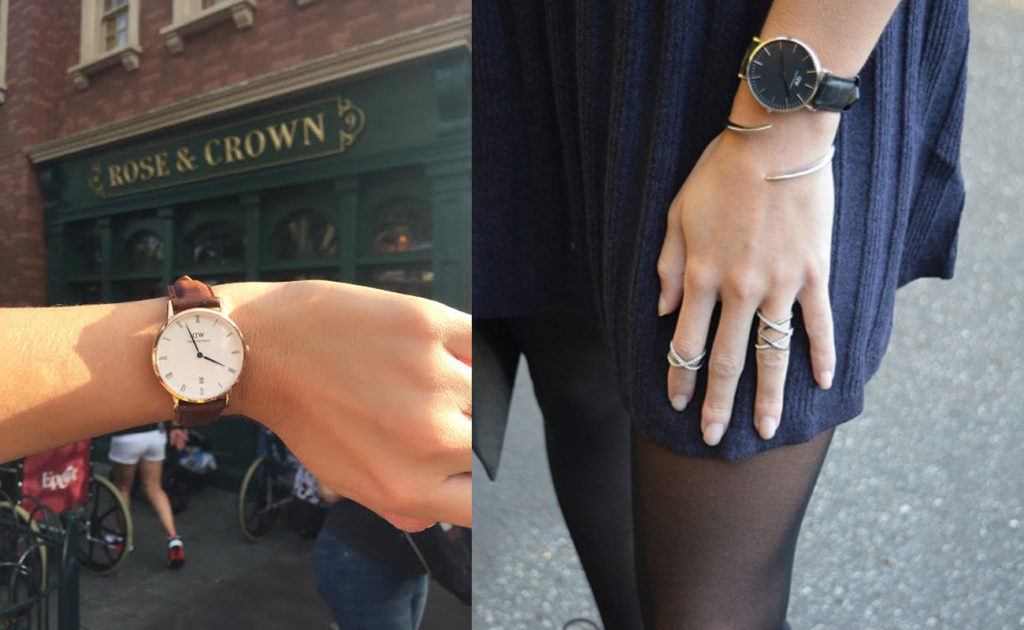 Whether you're a watch fanatic or not, watches are a timeless accessory that will always complete a look. You may be that person that has one that you're loyal too and refuse to change it or you may be that person that has a dinner watch, a sports watch, a work watch, a first date watch (haha just kidding there) but we think it's safe to say most people think watches are the perfect accessory.
We not only got to style a watch from Daniel Wellington's classic collection that features white faces and tan leather bands but we also got to style a watch from their new classic black collection which features a black edgy face. Both however paired perfectly with their classic cuff bracelets.  The thing we love most about Daniel Wellington watches is the simplicity of their designs. It has an elegant yet casual attitude allowing you to wear them anywhere and with anything. Which brings us to our next point, CHRISTMAS GIFTS! These watches would be the perfect gift for many reasons. As we stated before everyone whether they realize it or not loves to wear a watch which makes it the perfect accessory/gift. Also these watches will be an easy and thoughtful gift to any friend. They are priced reasonably from $150 to about $220. They actually have a special gift set creator available online now through Dec. 30th where you can pick your watch and add a matching bangle. Such a great idea.
Use our code: LIVELYCRAZE and you'll receive 15% off your order (this code is good until January 15th).