Bell sleeves are just one of those items we have been loving lately. They are so fun and look so cute on. We love that we used to wear these items as kids and they are finally making a comeback! We are obsessed with this retro look. Of course can't forget about our lace-up shoes from Rebecca Minkoff which we got at Walin and Wolff. Our closets are getting out of hand with all of our lace-up shoes, but there is always room for more.
We are getting into the warm and sticky months of NYC which means less clothing and more sweat. This is why we are definitely gravitating towards bell sleeves for summer. Flowy tops like these will give you a breeze and more movement and the lace details add an extra pretty detail while also helping to stay breezy. With May already in full swing and the weather in New York starting to get warmer we can't wait to put together more looks with this top and buy more bell sleeve tops as well through out summer.
Shop these great styles below!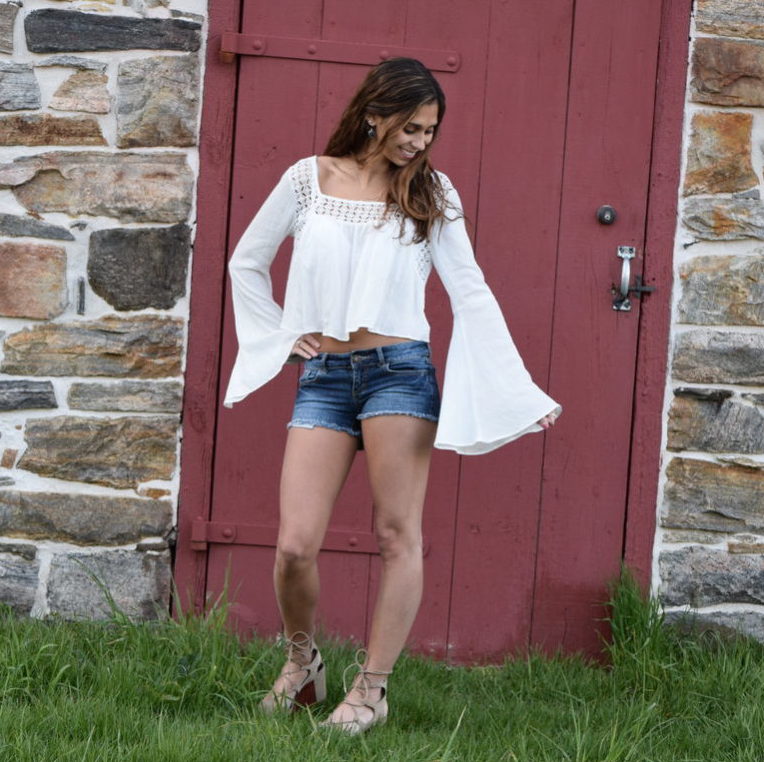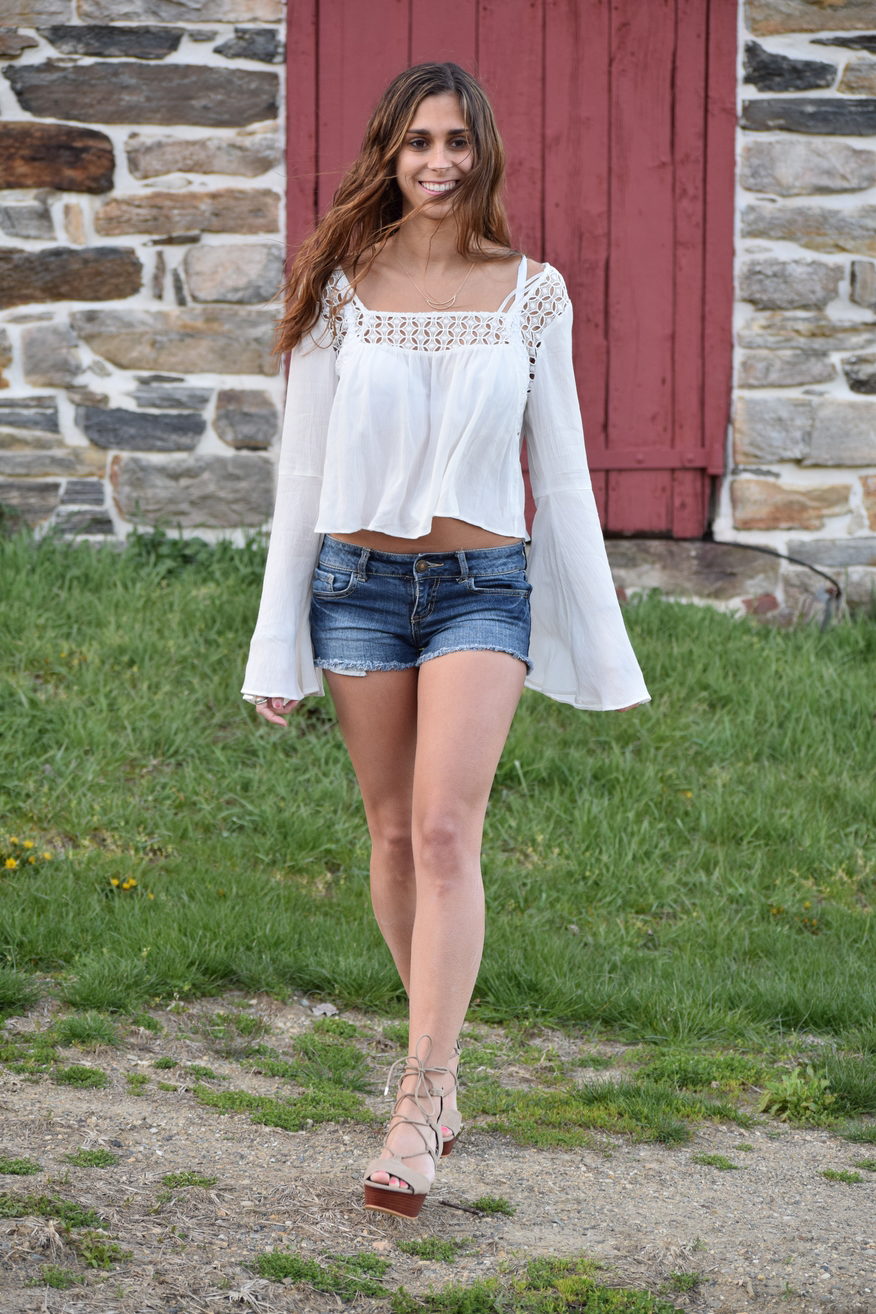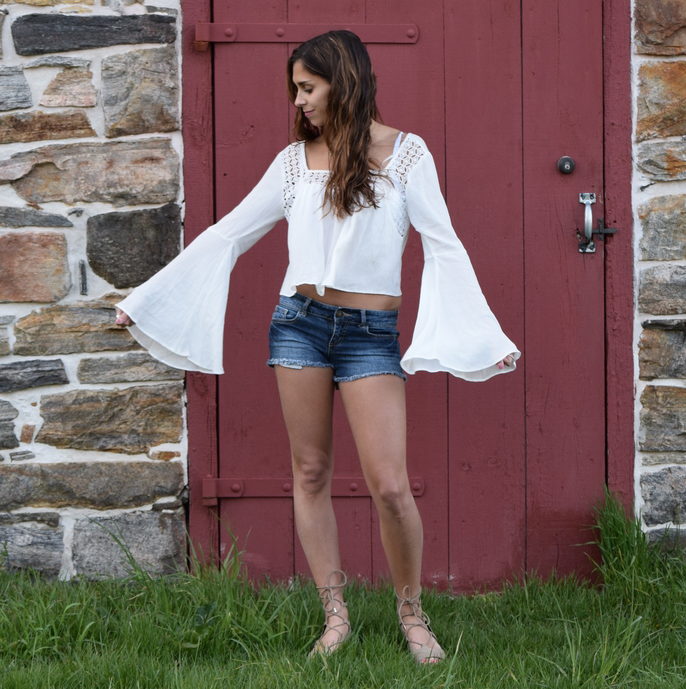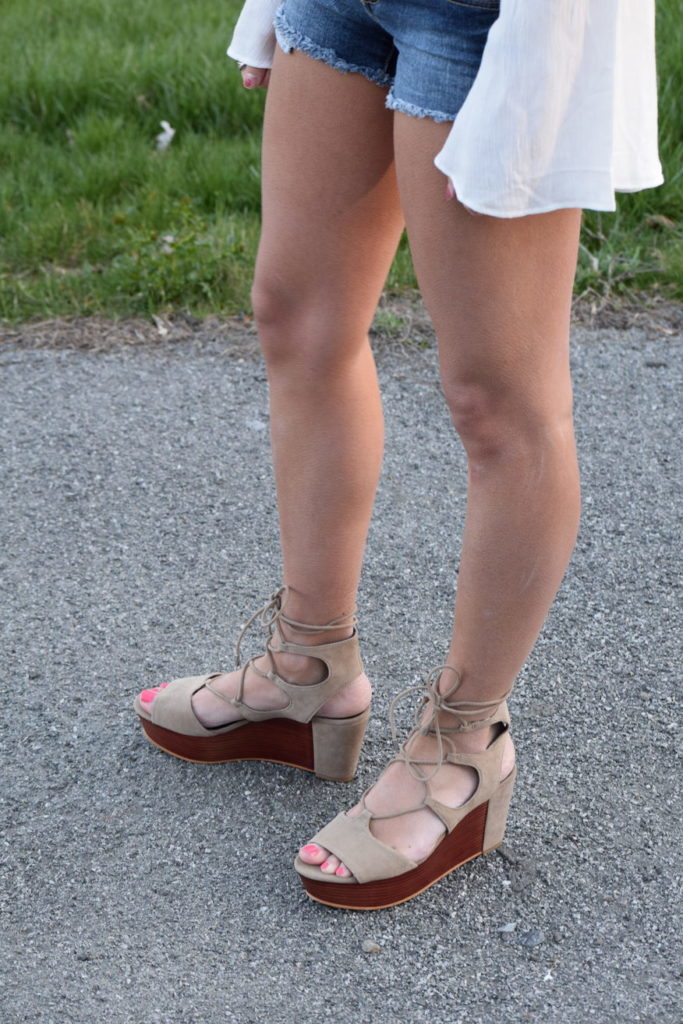 Shop these great styles here: