Happy Thursday! Alex and I started blogging almost a year and a half ago and we have gotten a lot of questions along the way. We are definitely by no means experts but we decided to try to answer some of the most common questions we receive.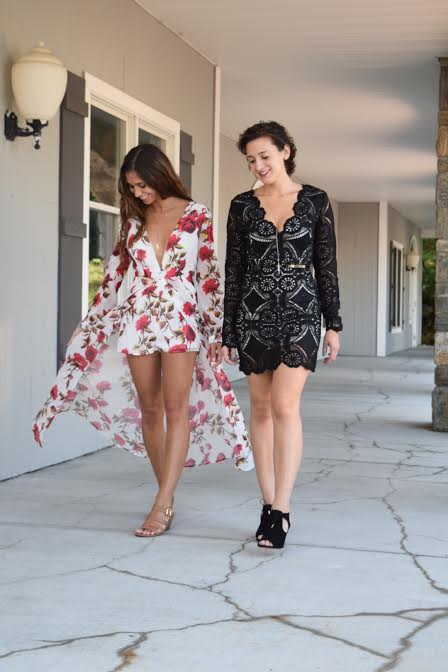 One of our most common questions we get is "How do I start a blog?"
When we first started we had absolutely no idea what we were doing. We are still figuring out new things everyday. We had talked about starting a blog for almost a year, and once Alex got cancer we said life is short what are we waiting for.
The first and hardest part about starting a blog is your blog name. Your blog name is how people are going to start to identify with you so you want it to be something that sticks. You can always re-brand yourself later on if you need to but stick with something you are going to like for a little while. We actually googled how to come up with a blog name and we found an article that gave some great suggestions. They asked questions like "What do you want your blog to be about"  and "What are some other words for these topics". From there we took a bunch of adjectives that described us and fashion and came up with LivelyCraze. When we first said it we knew that was the name and we love it!
"How did you gain a following?"
Gaining a following is not something that happens overnight. We have seen a lot of people give up after not getting immediate results. There were defiantly days in the beginning where we wanted to give up because we wanted everything to happen fast. Don't get us wrong for some people it does, but for others you really have to work hard.
The best way to gain a following is to make friends with other bloggers. Reach out to some girls, comment on their photos consistently, and maybe even create a comment group on Instagram with other bloggers you have become friends with so you guys never miss each other photos. We talk about other bloggers to each other like we know them even if we haven't even met them. Some of these girls have become great friends to us. We will be on the phone talking and be like "oh my god did you see that so and so is pregnant I am so exciting to see pictures of the baby". It's really all about making real life connections with others.
"How do you make a website?"
We didn't do much research on this, we saw that other bloggers used WordPress so we decided to start our blog on there. We knew that there were other sites like Tumblr where we could blog, but we had read good things about WordPress. There is an annual fee for the site so that is something to consider. If you aren't sure if you want to blog you can always try out one of the free sites.  If later on your are ready to upgrade then you can always transfer your posts to a secure site.
"I don't know code how to I design my site?"
You don't need to know code, there are plenty of designers who can design your site for you. We got our layout off of Etsy. They sent through step-by-step instructions on how to upload the template and add in all the "widgets" we wanted. It was easy!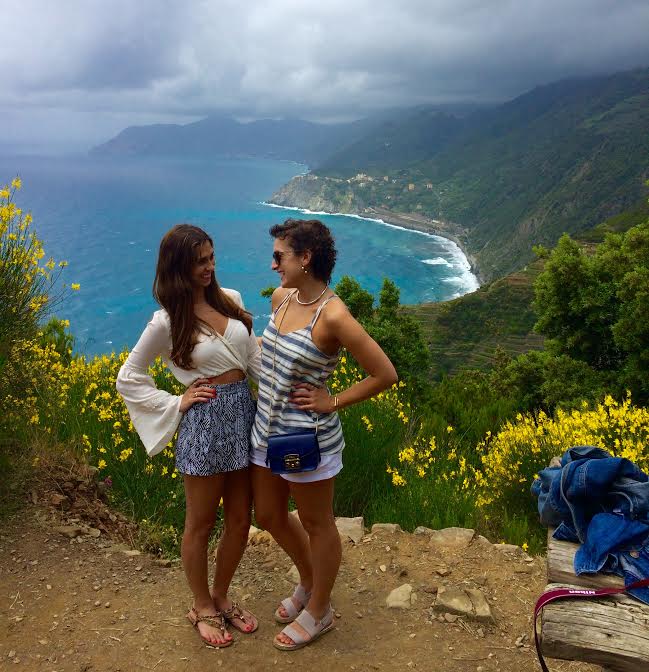 Alex and I have been friends since we were in 3rd grade, so starting a blog together was a no brainer. We have always shared a love for fashion and both work in the fashion industry. Blogging is like a second job for us.  We just don't really consider it a job because we are doing what we love.
Our Advice:
Our main advice is don't blog just because you want free clothes or don't blog just because you like bloggers. From the outside blogging might look like it is all perks, and yes that can be true, but blogging is extremely hard work. Blog because you love being creative, you love writing, you love fashion, you love photography. Make your blog something that your truly love and that you are proud of. Feel free to leave us a comment and ask us any questions. Or email us at Livelycraze@gmail.com we love hearing from you.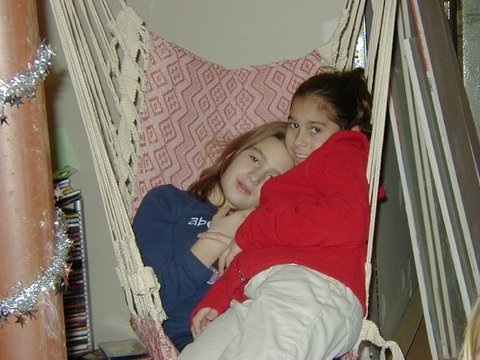 Alex might kill me for this photo, but this was back when we were in 3rd grade!