Take me out to the ball game. We were so excited to get free tickets to the Yankee game through one of our Aunts!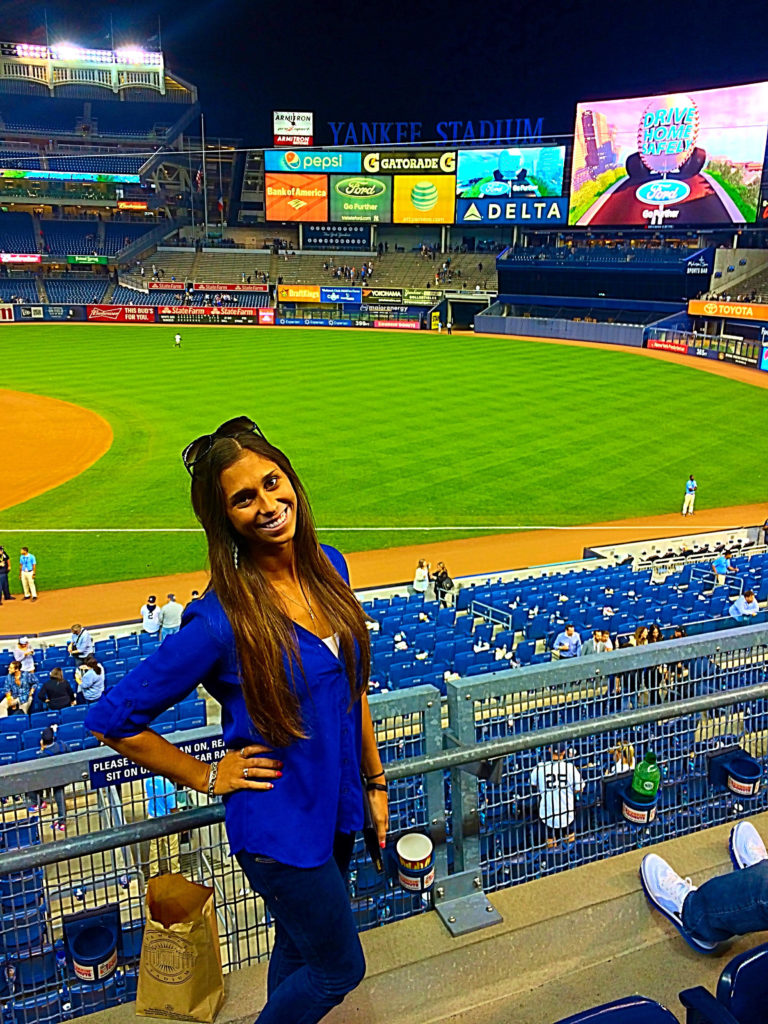 The game went by really quick, one the the quickest games I have ever been to. The final score of the game was 3-2 and the Yankees won! The seats we had were great we had access to two separate private bars/ lounges at Yankee stadium which I had never been to and we were right next to 1st base, we couldn't have asked for anything better. It was also a really nice game to go to because they were honoring Yogi.
Pictured here I am wearing the portofino top that I got from
Express
. Their shirts are great because they have the button ups in all different colors- I definitely own a few of them but you can't go wrong with this basic. The only issue I sometimes have with mine is the v-neck is a little deep for work so I sometime put a tank top underneath it, in this picture I have one button undone. My jeans are
Hudson jeans
which are my favorite they fit me perfectly and not a lot of jeans do because I am so Petite. Finally the must have accessory anywhere are my sunglasses which are from 
Burberry
.