Lets face it Halloween is such a fun time of year because you get to dress up as whatever or whoever you want. This year my fellow blogger and I decided we wanted to try something a little different and be sugar skulls! The thing we were most nervous about was the makeup part. We watched some tutorials online on how to do the makeup and figured that it couldn't be that bad so we would give it a try. Below is the end result and we think it came out great. If you don't want to buy flower head bands and want to be creative like we were we provided the step by step way to make them below!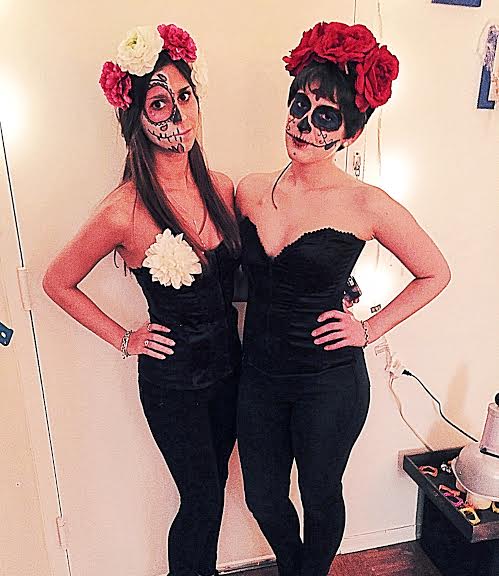 First, obviously start out by getting fake flowers. It really all depends on what look you are going for. If you want large or small flowers or blue or pink flowers. We got ours at AC moore but you can also get them at places like Michaels as well. Always look online before you go because chances are they have a coupon!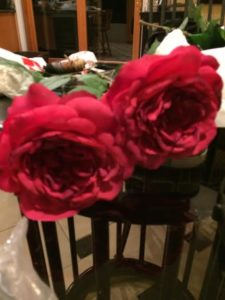 Next you are going to pop off the stem of every flower that you want to use for the head band. Again if you are using larger flowers you will probably need between 3-5 depending on how large they are. But it you are using smaller flowers you might need around 6-9. With the smaller flowers you can sometimes find bundles of them so you only have to buy one fake flower!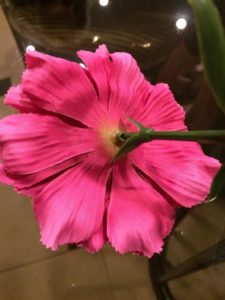 Once you pop the stem off you will need to cut it down a little. After I cut it down a little I like to put a little glue with the hot glue gun on it so I know it stays together. Then you will need to get the rope for it which really depends what is most comfortable on your head. There are a bunch of different option in stores but make sure its something sturdy. For smaller flowers you can just use one string but for larger flowers we recommend braiding it. As seen below once you have everything laid out all you have to do it glue it together. Use lots and lots of hot glue from a hot glue gun on it. I recommend using a little at first and then trying it on your head to make sure you like the spacing. Once you know you like it then put more glue over it.
Then finally put your whole costumer together and get someone to help you to paint your face!