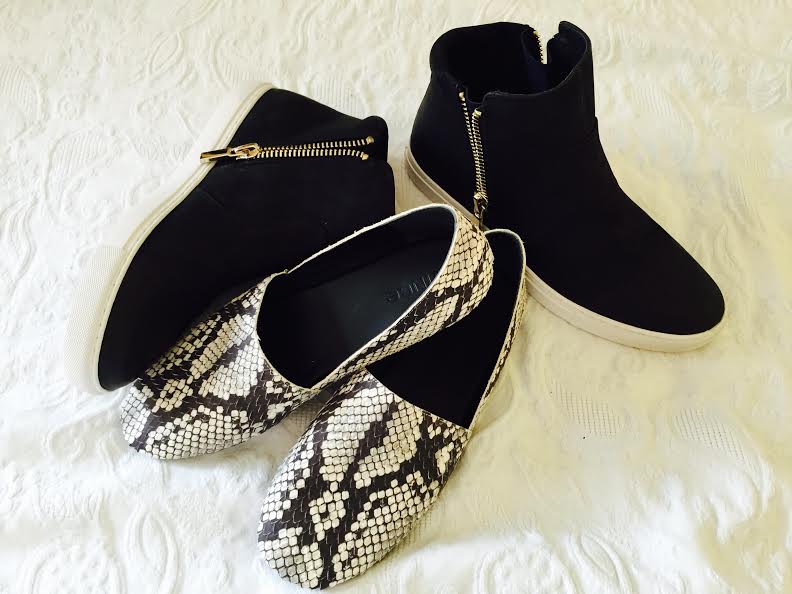 First off we'd like to say Happy September! We still can't believe how the summer flew by! But now this means Fall is approaching quickly and we couldn't be more excited. Fall fashion is one of the best times of the year – in our opinion of course!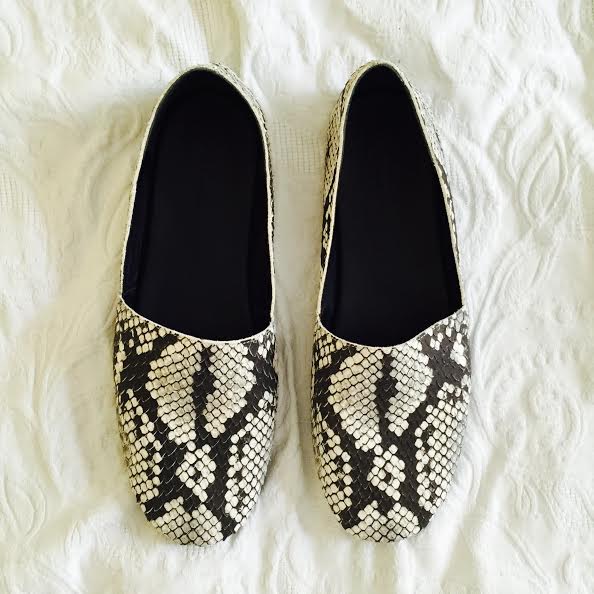 In honor of our excitement for Fall & ShoesDay TuesDay, I wanted to highlight some of my new Fall shoe purchases! The first shoe I want to speak to is my [Vince Bogart Flats]. They are available in multiple colors but to me a snake print done right is a great neutral for Fall. They feel like butter on my feet and I already know these will become my go to for Fall – I may actually have to buy a second pair!! If one is ordering them online I'd suggest taking your true size. I wear an 8.5-9 and the 8.5 fits perfect! I paired them with some ripped jeans from [Edyson] I got last year and an oversized knit sweater from [Threadscene] which was a new purchase. PS this sweater is perfect for layering! This is just one outfit option I'd wear them with but I can see myself wearing them with multiple options that aren't as casual as this one.
The next pair of shoes I want to speak about in honor of Fall is my new edgy sneakers! My ['Kiera' Zip High Top Sneaker] is another comfortable option that I can do a lot with this Fall. The black seems to be sold out at Nordstrom's right now but I'm sure you can find elsewhere. They are available in this rich Bordeaux color, which seems to be one of the color trends this year. I was very attracted to these for many reasons. One, they are sneakers and no one ever has enough sneakers. Two, I thought the side zippers were different and added a cool attitude to them. I also love that they actually are functioning zippers so one day I can wear them zipped and another unzipped. Lastly, the material is an oil rubbed leather giving it a chic but worn look. I decided to pair them with black jeans and again an oversized shirt for a casual look. My jeans are from [Tommy Hilfiger], I got them a couple of years back but they have plenty of similar options. My top is from [Chaser] and I bought it oversized – went with a medium and not a small. This was a casual option but just like my flats I can see myself wearing them with a more put together look for the office.