Good morning and happy Friday! I figured I would do an Instagram round up and share some recent Instagram pictures of outfits I (Kelly) love and where to shop them.
I got the below jacket on sale at the Nordstrom sale and unfortunately it is no longer on sale but it is still available – you can shop it here. Usually when I get something new it goes right into the closet but I am so excited to wear this jacket on a chilly night that I haven't put it away yet. It will definitely be my staple for fall along with a few other people I know who bought it ha! I am wearing a size small in the jacket.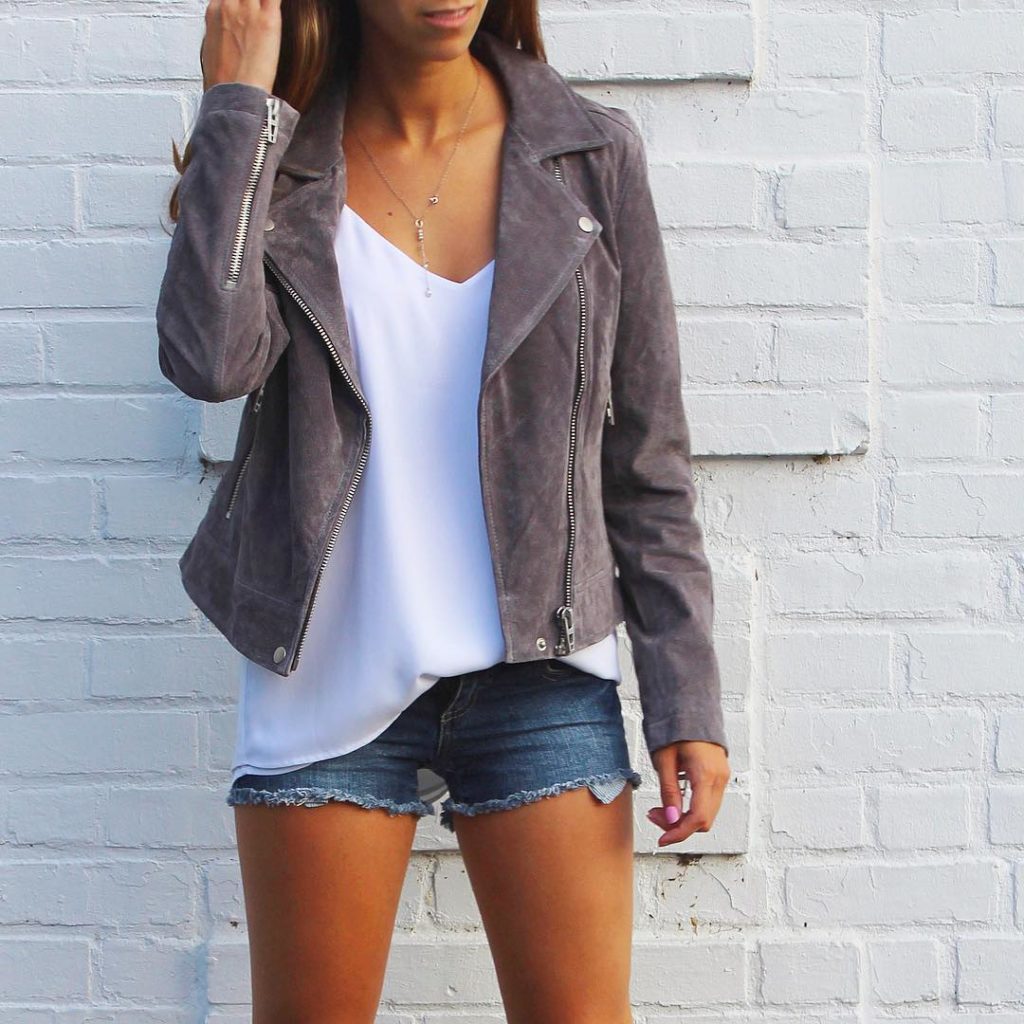 How fun are these comfy pants. I got a lot of questions on these pants and honestly I love them. I got them in an XS because that is all that was available but I probably actually needed a small. You can find them here these aren't the exact ones but they are almost identical I think the coloring is just a little darker. They also come in different colors that can be found here, here & here and for under $30 they are a steal.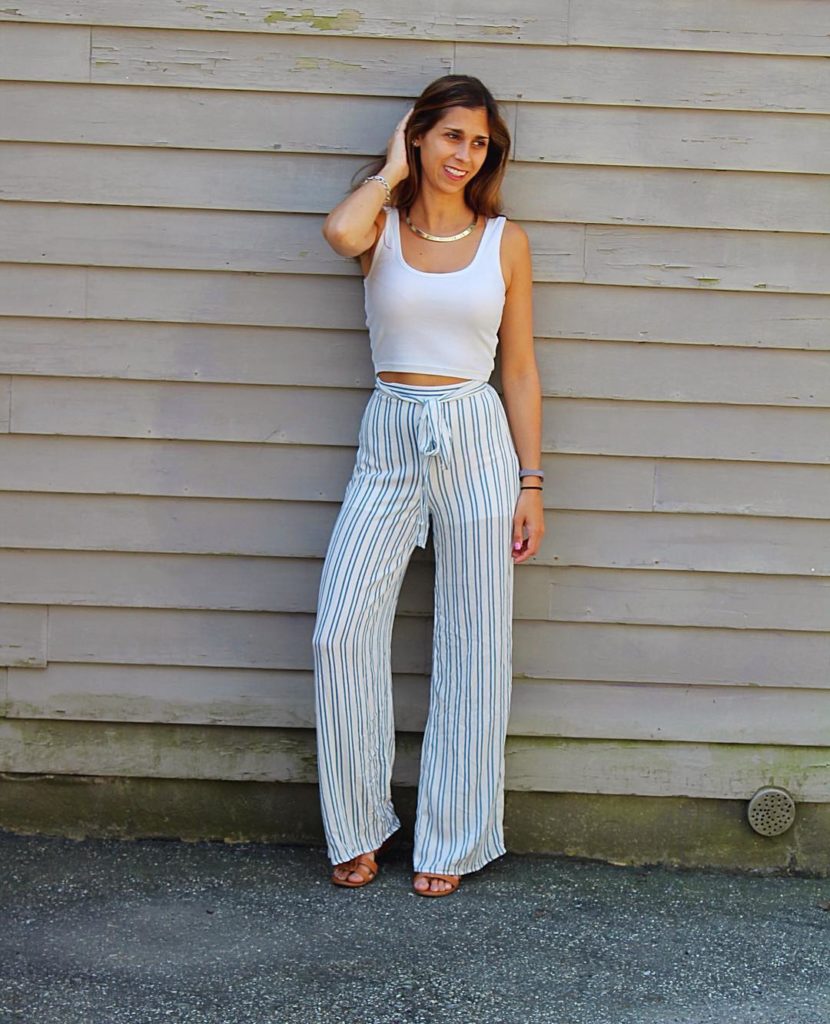 This top is one of my new favorites, I have been waiting for a good occasion to wear it out! Color blocking and lace is such a huge trend right now and this top combines both of those into one. You can find this top here, it is a little bit expensive but definitely worth it. Wearing a size small in this top and a 25 in these jeans.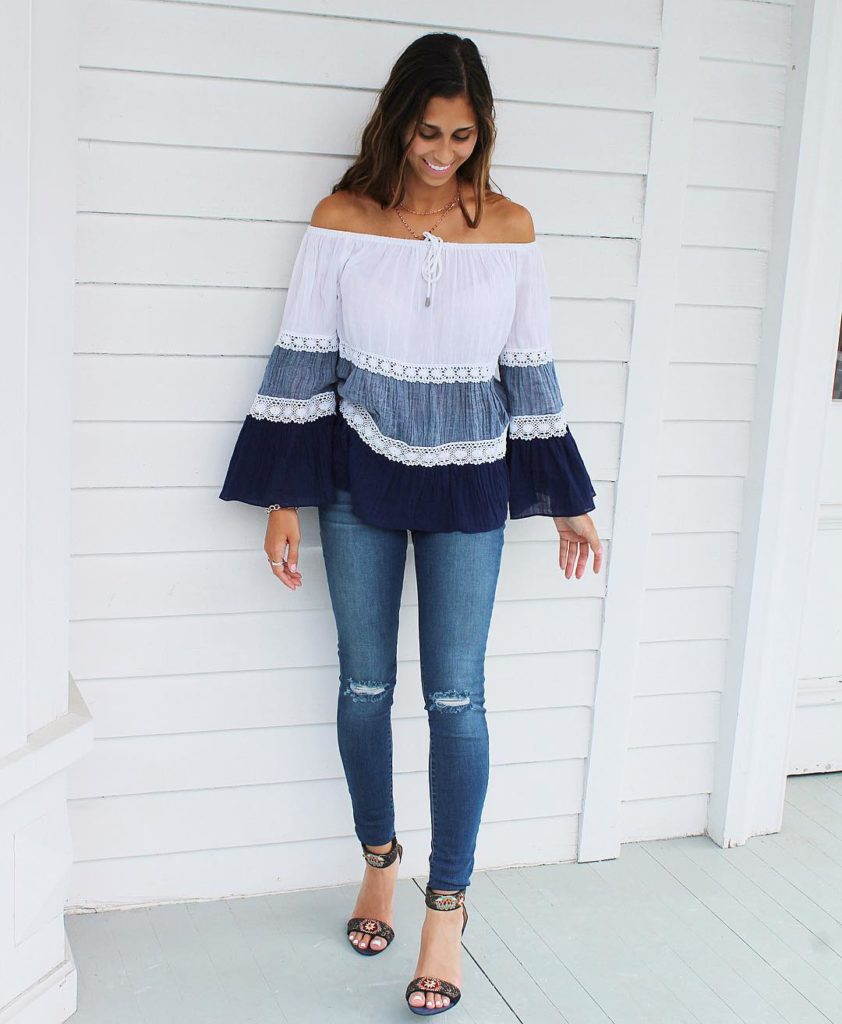 This romper sold out so quickly at the Nordstrom sale but it is now restocked in all sizes. It's back up to full price at $55 instead of $35 but is worth it. I don't think this romper could look bad on anyone! Wearing a size small in the romper!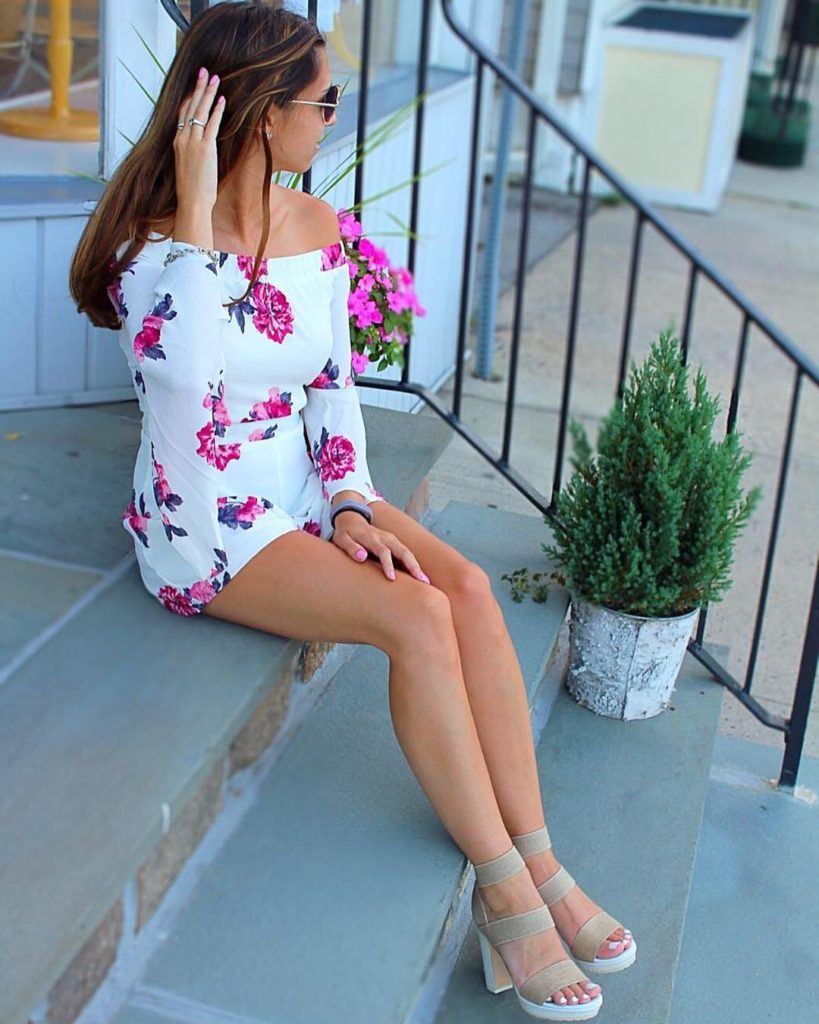 That's all for today, happy shopping!