When you find something you love, we support buying it in every color. This dress came in two colors and yes now we own both! Keep reading to find out why this is a great option in both colors and shop our look today here – http://liketk.it/2tpyI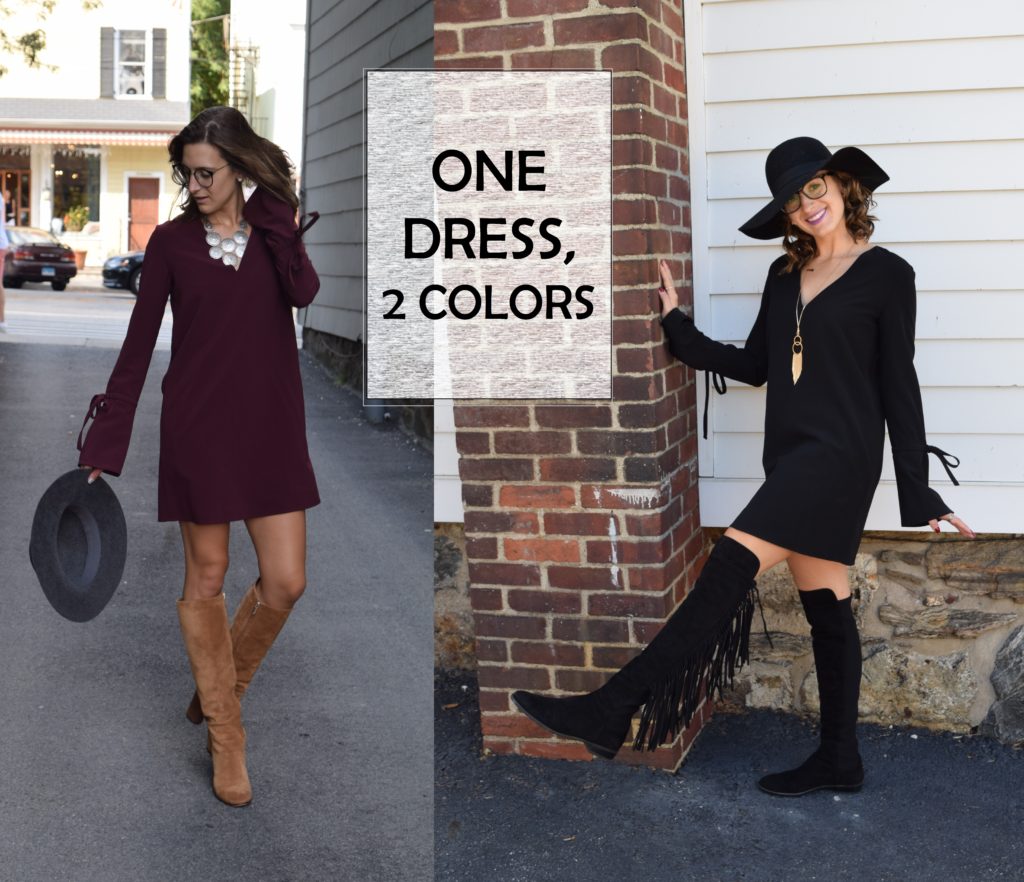 A couple of months ago yes we were saying how we loved a dress we featured and would be buying it in the other color available…which of course was black! We couldn't be happier too with both purchases. This dress is so easily transformed and we think we may doing this more often with some of our favorite new finds. For example the dress Kelly just posted before this post.
So this Dylan Gray dress came in a rich plum color which was perfect for fall and also in black which in our opinion is completely timeless. even though it's the same dress the silhouette is so flattering and the colors really transform the look and style. It really feels like two different style dresses. Also both are perfect for work. We don't know about you but picking a dress to wear to work is so much easier than putting together bottoms and tops. So if you're someone looking for easy options in the morning we highly recommend this dress for you. Another selling point for us to get in black was the versatility for seasons. Whether it's early Spring, Fall or even Winter (with some high boots) we can still wear it!
We loved really styling this chic dress too because it looks good with anything. So the first time we wore it we did a grey wool hat, brown knee boots and statement necklace. The second time we wore a black floppy hat, OTK FRINGE BOOTS and a long simplier necklace. It's clear that you can really have fun with this dress. Oh and did we forget to mention the dress features a nice V-neck and a slight bell sleeve. You really cant go wrong with buying it in both colors!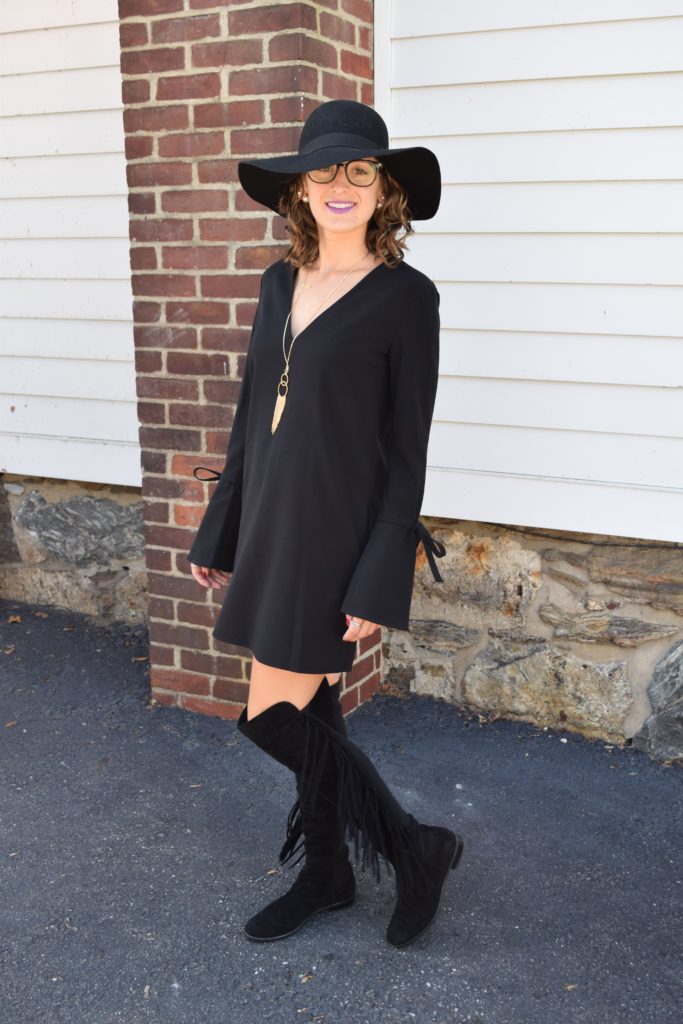 If you love the looks please shop our links here after downloading the liketoknow.it app!