Although we are sad to see summer go, we are excited for all the fall activities we have planned. We are also excited to share with you our collection of booties we both have.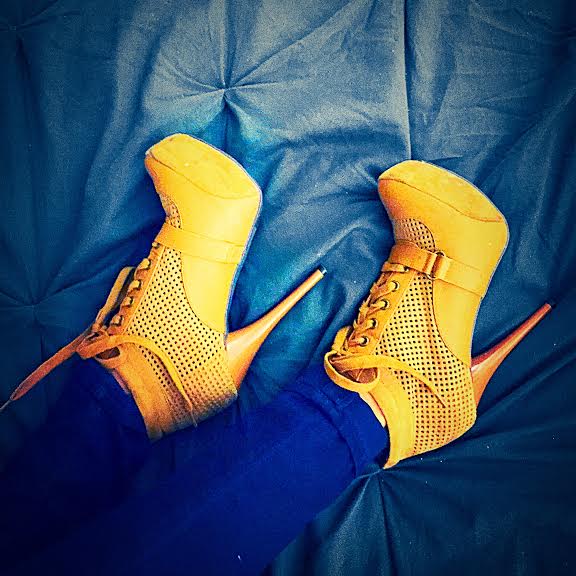 One of my favorite booties to wear out are these ones that I got at DSW.com by Qupid Shoes. Although these are very high, they also have a big platform so they aren't uncomfortable at all. I have worn these out already and had no problem lasting though the night in them, and not to mention I was getting compliments on them left and right. These shoes come in two colors-the tan shoe pictured above as well as black. I almost bought them in black, but a lot of my shoes are black so it was time to switch it up a little. These shoes are great because they breath. I usually wear socks with them and its great that they have the little holes. If you are not that great in walking in heels I would not suggest these to you since the heel is very thin you definitely need to know how to walk in heels.
I paired these with my all time favorite jeans which are from Hudson Jeans. These jeans are so comfortable which is why I buy so many pairs of jeans from them. They have a great material and form perfectly to your body. The top is from Banana Republic. I do love this top and think it's a great top to go out in or even wear to work but the only problem with it is the clasp in the back comes undone sometimes. There is a hole in the back of the shirt to show a part bare back and the clasp closes the circle. Although you can't tell the difference if the clasp is open or closed it does bother me that it comes open. I can't wait to wear these booties out more in the coming months!