A weekend get away to finally get some R&R after a long year is a must. Read more to find out what we did and wore!
Every since we found out I had cancer last year it's been hard to plan a trip together so this was much needed. This weekend get away was full of just laying out working on our tan, sipping on sangria by the pool, boat rides to dinner and enjoying late night music down town. It wasn't a long one but I think everyone can agree a weekend get away in sunny Florida is better than nothing; especially when it's full of just R&R!
The first day we truly took full advantage of the pool outside. We blew up some floats made our drinks and laid out all day. Can you think of a better what to spend a friday because we can't. The day flew by though and the next thing we knew it was time to get ready to go out at night. We decided to go with our classic NYC chic colors: Black & White. It's simple & clean and will give anyone a fierce look, so always a great go to!
I paired my outfit with my new Rebecca Minkoff "Greyson Lace-Up Sandals" which I'm obsessed with. The whole lace up style is really a must this year in your shoe wardrobe. Some people think they will cut your leg off funny but they really won't. You have the flexibility to tie them where you want, so you can highlight your skinny ankle as well as tie them around your leg as much as you want. You have options with it, which we find is the best part. This lace up in particular ran a little big so I went with an 8 rather than 8 ½ 0r 9. But they were comfortable and added the perfect touch to my outfit that night. They are also available in gold and black and we think the black will be our next purchase.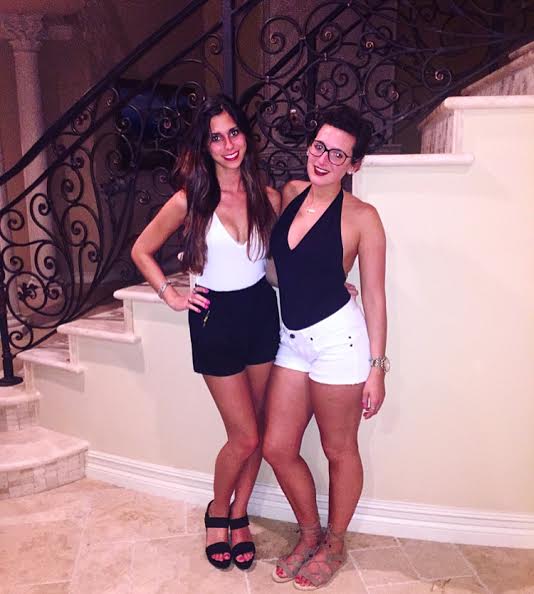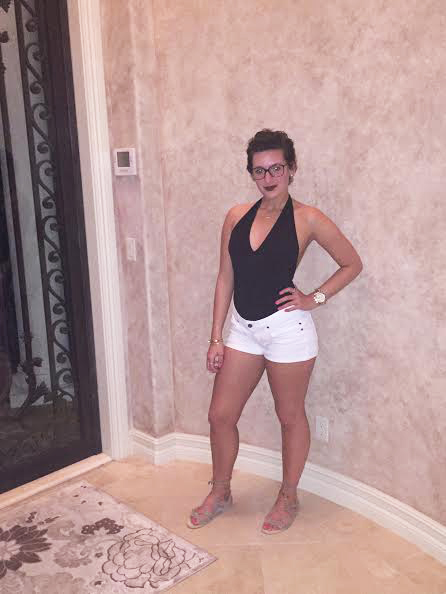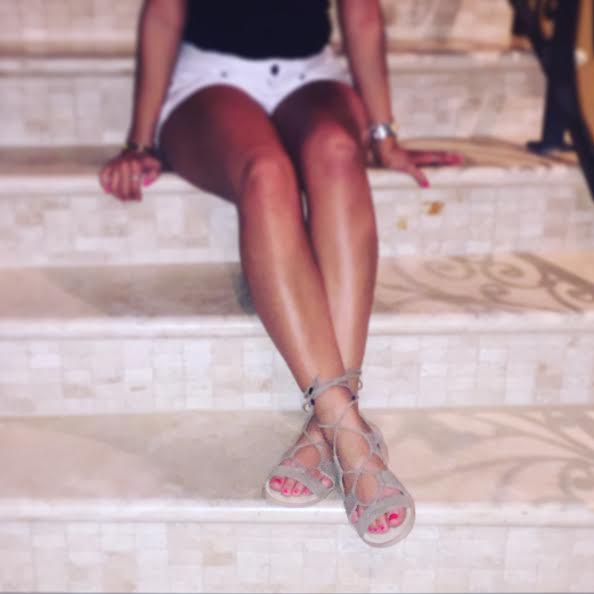 Buy your lace ups here at Walin & Wolff
For the rest of our outfit please shop below: