We are so excited that we have received our Lilly Pulitzer items from the sale! This years sale was very crazy. We were told the sales started at 8am and when we logged on to the sale there was an hour wait just to get on the site (other people had even longer wait times). Our time to actually get on the site kept on fluctuating going from an hour to 30 minutes back up to an hour which was extremely frustrating. Once we got on there was over 50 pages of product! The only issue is that as you would add items into your cart and they would sell our extremely fast so you would lose some of the things you added which is unfortunate.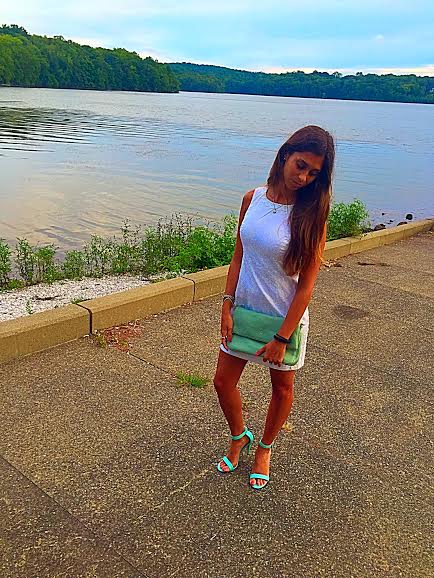 One thing I knew I wanted to get before the sale started was a white dress. I had three white dresses in my cart and the other two completely sold out so I ended up getting this one.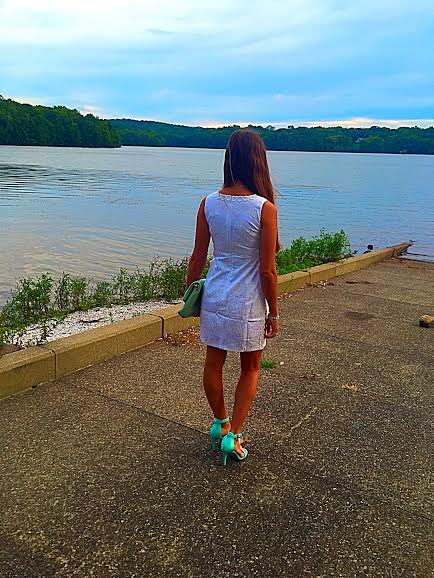 It is such a simple white dress and the flower stitching on it is beautiful. It can be dressed up and dressed down for any occasion. This white dress is the Mila shift dress by Lilly. I got a size 0 and it fits a little snug on the boobs but besides that its perfect. I paired it with a mint green bag from Kate Spade. This bag is great for going out because it can be held as a clutch or there is a strap inside to make it a cross body. It is also extremely spacious so you can be sure to fit all your must haves! Finally we topped it off with a pair of mint green heels from DSW. These shoes are brand new so they do need to be broken in a little more but we think this makes the perfect summer heel!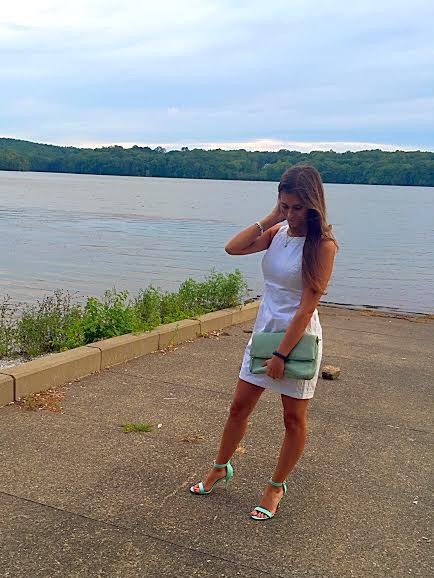 Mila shift
Mix no 6