We can't believe it's been 2 years now since we first started blogging. Read more to find out our fails, successes, thoughts and see some of our favorite bloopers!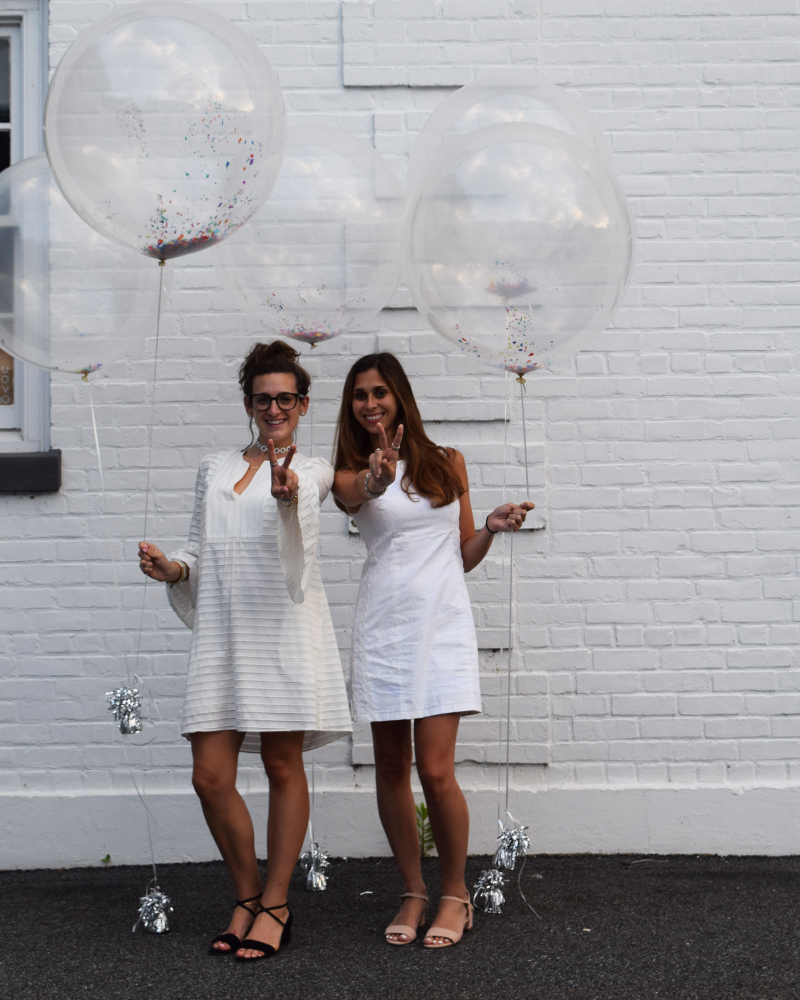 It was just two years ago when we offically created LivelyCraze at Alex's dinning room table after work one day. But it really started with an idea and our want to do more. We felt strong about the blogger channel and community that has blown up over the past 5 years and we knew we had a lot to offer that people could not only relate to but benefit from. We have grown and reached a 20k+ following on Instagram and have collaborated with amazing companies that many know of and don't. Just to name a few of our favorites:
MZ WALLACE, COACH, TRIANGL, ALICE & TRIXIE, NAUTICA, THACKER, HEARTLOOM, ESHAKTI, MIRANDA DUNN LONDON, RIGBY& PELLER  and SHEIN!
This all didn't come easy though. We've had many fails along the way as many do when starting something new. Each post, each venture, each photo spot and more has been a learning opportunity and we are always thinking how to make it better even when we do get something right. Failures aren't failures though, they are just stepping stones to get you to your successes. So we are grateful for them, at times haha. Just to name a few fails so other bloggers know they are not alone:
-posting more than once a day – we both have full-time jobs so it gets a little crazy during the week or as you can see on our recent snap stories we are a lively bunch on the weekend 😉
-growing our other platforms
-getting enough photos done on the weekend so we are set for the week
– writing actual blog posts more than 3 times a month
All this takes time, and though they are not huge fails it does frustrate us. The main thing is to never give up and always keep trying.
So like we said before with failures come successes and here we have excelled in! Not only in 2 years has the blog taught us amazing time management (since this does take a lot of time to do) but also how to run a freelance business. We are in contact with multiple brands at a time, planning and discussing how each collaboration should be portrayed and posted. Each company is different too so we can never assume. Being approved on LiketoKnow.it was huge for us and we are still learning the ins and outs about it. It's always interesting to see what people click through too. Another success is finding new blog photo spots! We love venturing out and mixing it up on the blog and of course sharing with you all :). Also NYFW was huge and new for us! Going to multiple shows was a great experience and we are excited for this Fall's NYFW! This took a lot of work to setup though and a HUGE shout-out to Kelly for getting a bunch of emails to make it all happen. But we got to spend a day in the city together running all over trying to make all the shows and have our photographer follow us…what 25 year old blogger wouldn't love that. This year we know to pace ourselves though so we can make it for two days and not just one like grandmas haha.
Going forward and reaching year 3,4,5 and so on is so exciting because we are in the phase of our lives where so much is happening and will be happening. We are both switching jobs, most of our friends are in serious 3+ year relationships (we hear wedding bells), people moving in with each other and the next thing you know we will be mommy bloggers. That may be aggressive but on a serious note we are in an exciting time of our lives and we are so happy to share all the moments and tricks we find along the way with all of you! SO we THANK YOU ALL for your support the past 2 years and we hope you have enjoyed everything we shared personally! XOXOX
…and now of course as promised – BLOOPERS